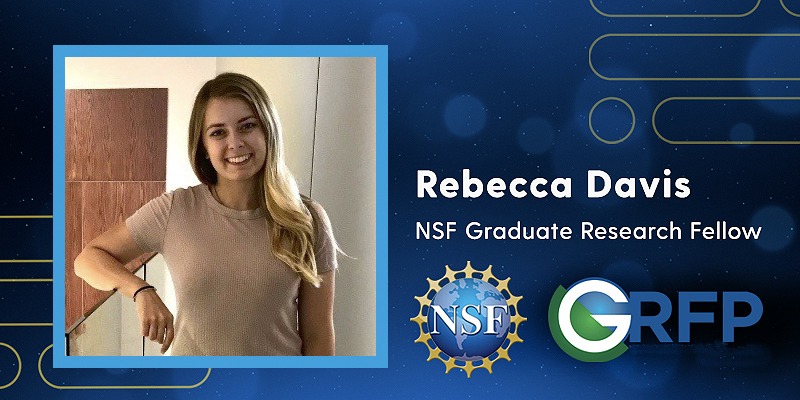 Meet the NSF GRFP recipients – Rebecca Davis
Rebecca Davis, who is enrolled in UD's doctoral program in mechanical engineering, plans to conduct research on quantifying muscle fatigue and assess its relationship to injury risk in baseball pitchers.
"I am passionate about athletes and their ability to perform and stay healthy," said Davis. "I hope my research results in preventing injuries."
Davis credits the mentorship of UD's Panagiotis Artemiadis, associate professor of mechanical engineering, and Martha Hall, director of innovation of health sciences and assistant professor of health sciences, for helping propel her toward her research goals. In addition to the valuable experience Davis gained by participating in a research rotation in Artemiadis' lab, she said he provided immense assistance with the NSF application process. Hall helped her chart the direction she would like her research to go and will be her primary advisor going forward.
Davis earned her bachelor's degree in applied physics at West Virginia Wesleyan College and has conducted research in a multitude of fields. During her time as an undergraduate, she worked in materials science, optics, biology and quantum physics labs.
Previously chosen as an NSF honorable mention selection, Davis has also received UD's Helwig Mechanical Engineering Fellowship. She is planning for her project to be a step toward her career goals.
"I would like to work with a wearable technology company and continue helping athletes with injury prevention and increased performance," said Davis.