A message from Lou Rossi, Graduate College dean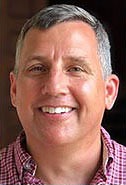 Dear Students, Colleagues and Friends of our Graduate College,
I am honored and thrilled to be your new dean of the Graduate College. The Graduate College is a very new initiative for UD, and I am fortunate to succeed Doug Doren, who laid the groundwork for it to thrive. We continue to move forward in a time of great uncertainty and great challenges in the world, in our nation and at our University. At times like this, it is more important than ever that we turn to one another to support and build upon our outstanding graduate community at UD. As your graduate dean, I look forward to working with our many constituents on and off campus.
If we have not met yet, I hope we will soon. I am an applied mathematician just completing a five-year term as chair of the Department of Mathematical Sciences. I've been at the University of Delaware for almost 20 years, and while I have lived, studied and worked in many different parts of the country, I am proud to say I have built my career at the University of Delaware. I have mentored many graduate students in my discipline and have been deeply involved in building interdisciplinary groups and programs on and off campus. My career has always been focused on education and scholarship, but opportunities and challenges have drawn me into various leadership roles across campus working with students, faculty and administration. I know Delaware, the University and its faculty and students well and have seen them evolve and grow. I am humbled and excited to be asked to take on this role at this time.
Graduate education at UD is a complex operation with many stakeholders, and my vision is appropriately complex. In the coming issues, I will be delving into different issues such as diversity, research, recruiting and professional development, and I'll be sharing what the Graduate College is doing to advance education along these fronts. Those who know me well know that I enjoy sailing. The Graduate College, like any voyage under sail, requires teamwork and planning. If sailing is a framework for what we are going to do, I invite you to join me on this great voyage. We live in times where our health, our society and our finances are being challenged in significant and historical ways. When sailing, a crew cannot control the weather, but it can work together to trim the sails and set a course to make the most of the wind that is there. Similarly, we may not have everything we want, but we have what we need and more to create a Graduate College that supports and improves graduate education and research while building a stronger, more diverse and more inclusive community.
I look forward to working with you in this great endeavor.
With best regards,
Lou Rossi

Welcome to the flock: UD new graduate student orientation on Canvas and Zoom!
This week the Graduate College launched the New Graduate Student Orientation, a self-guided, online resource on the Canvas platform designed to prepare incoming students for their start at the University of Delaware. The site is open to all incoming graduate students with a valid UD ID number and UD email and is divided into six modules with pages of informative written content, videos, and links.
Module 1: Get Connected! (Welcomes, Using Canvas, UDIDs and UDIT)
Module 2: Healthy Hens (COVID-19 Modifications, Health Care, Immunization)
Module 3: Nuts & Bolts of Being a Student (Advice from Graduate Students and Faculty, What to Expect, Academic Policies, Tuition and Payment)
Module 4: Welcome to the First State: Getting to Know Delaware and UD
Module 5: Finding Support When You Need It (Academic Resources, How to Build a Community, Commitment to Diversity and Equality)
Module 6: Taking Care of You (Well-Being, Campus Safety)
An additional module is included with advice for all first-time teaching assistants.
New students: Once you have joined the course, you can access it anytime from anywhere with an internet connection. You may work through the modules at your own pace leading up to the start of the semester, and you will also have access to the site throughout the fall semester.
If you are an incoming student and have not received an email prompt via your udel.edu account, please contact Caitlin Hutchison, graduate student services coordinator.
Virtual orientation event: August 25
New students should also plan to attend a virtual, synchronous Zoom orientation from 9 a.m. to noon on Aug. 25. Students can expect welcoming remarks from the UD Graduate College, short presentations of important information regarding academic policy and COVID-19, and panels of graduate students and faculty members discussing their personal experiences at UD and providing advice for incoming Blue Hens. Students will receive an email prompt to register.

How to be a successful teaching assistant online
On Aug. 27 from 1-2:30 p.m., the Center for Teaching and Assessment of Learning (CTAL) and the Graduate College are hosting an informative session to help graduate student teaching assistants transition their responsibilities to virtual spaces. This event is open to all TAs, regardless of experience, from first-time TAs to seasoned veterans of in-class instruction. Experts from CTAL and former teaching assistants will give advice and answer questions on such topics as Establishing an Online Presence, Synchronous vs Asynchronous Classes, Managing Your Time, Setting Boundaries, and Where to Find Help and Resources. The format of this event includes formal presentation, interactive polling and a town hall style Q&A opportunity. The event will be recorded and posted to the Graduate College website. Please register by clicking here.
Fail Forward: Breaking Down the Walls of Academic Perfection
Please join your peers in a virtual panel discussion, from 4:30 to 6 p.m. Sept. 17, in which outstanding UD leaders get vulnerable and courageously share stories about failures that have helped them to grow and become successful. More details regarding the event and registration coming soon. Please save the date! (Read more)
Student Profile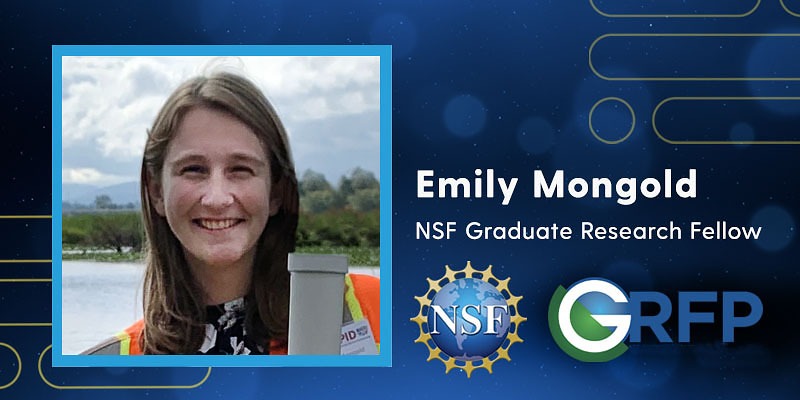 Meet the NSF GRFP recipients – Emily Mongold
The National Science Foundation (NSF) Graduate Research Fellowship Program (GRFP) has awarded fellowships to six University of Delaware doctoral students, two students who recently received bachelor's degrees from UD, and six alumni who earned their undergraduate degrees at UD and are currently enrolled in graduate studies at other institutions. In addition, two students from other institutions plan to matriculate at UD to use their fellowships, and five UD students and six alumni received honorable mention recognition.
We are pleased to continue to introduce you to some of these students. Emily Mongold graduated from UD in May with a bachelor's degree in civil engineering and is enrolling at Stanford University in a doctoral program in structural engineering and geomechanics. Her research will be related to structural resilience and the impact of natural disasters, specifically tsunamis. (more…)
UD Updates
Upcoming Events
August 26, 2020 | 3-3:45 p.m. – Corporate Careers for Creative People
Join us for the Season 2 finale of Campus Philly Conversations as we talk with innovative video producer Marvin Mack, who turned his creative passion into a career and now shares how others are doing the same in his podcast Good Ass Job. Marvin has more than 10 years' of experience in digital media and branded content creation, working for several companies, including Buzzfeed, Thrillist, Group 9 and The Fader.
August 26, 2020 | 5-6 p.m. – Leveraging Your Identity in Entrepreneurship, Business and Tech
Venture For America believes entrepreneurial talent is equally distributed across all identities, but we know access to resources is not. Leveraging their identities and experiences, our fellows are creating and growing businesses. Regardless of how you identify, if you're interested in becoming a startup leader or starting your own business, Venture For America is here to help you.
September 1, 2020 | 7-7:30 p.m. – Google Presents: Latinx+ Leadership Panel & Latinx+ Intern Panel
Latinx+ Leadership Panel: Leaders discuss Latinx+ representation in technology, starting on the leadership path, community building, networking and how to "influence without authority." Latinx+ Intern Panel: Tech interns at Google discuss their pathways to Google, including tips and preparation for the tech interview process, guidance on navigating the virtual experience, and reflection on how they've grown in their roles.
September 2, 2020 | 5-6 p.m. – Pitching Yourself to Startups
Venture For America has helped over 1,000 recent graduates find jobs in startups across the country. We're excited to share our tips and tricks to land a startup job that can propel your career forward. Sign up to hear our tips for networking, sprucing up your resume and interviewing effectively.
September 29, 2020 | 12:30-2:30 p.m. – Speaks-Warnock Symposium on Race and Racism at the University
This symposium initiates the campuswide discussion of the legacies of slavery, segregation and racism at UD and in Delaware from 1743 to the present, as well as the unacknowledged displacement of indigenous peoples from their lands. As a land-grant college that was segregated until mandated by court order to desegregate in 1950, the University of Delaware perpetuated the legacies of slavery, segregation and white privilege via the educational and taxation systems of the state and nation. Furthermore, many of us have not grappled with the question of the dispossession of Native Americans from their land.
Community News
Grad Student Resources