2018-2019 APPLICATION FORM
Unidel Distinguished Scholars Recruiting Grants
Call for Proposals
With generous support from the Unidel Foundation Inc., the Graduate College is announcing an open call for proposals (up to $5,000) to support the recruiting activities for exceptional doctoral student applicants who are likely to be successful nominees for the Unidel Distinguished Scholars Awards. The goal is intended to improve the University of Delaware's success in attracting the highest quality of prospective doctoral education applicants. This funding mechanism will enhance the visibility of UD as a premier destination for graduate and professional education, encourage inclusive excellence & diversity, and signal UD's commitment towards excellence in graduate education for in-state, out-of-state and international students pursuing doctoral degrees.
Funding requests may include prospective doctoral student events and/or recruiting fairs, campus visits by high quality candidates, faculty travel to recruiting events, or other innovative proposal plans related to doctoral student recruitment. Submissions will be accepted immediately and continue contingent on resource availability.
Funding for this initiative was provided by the Unidel Foundation, Inc.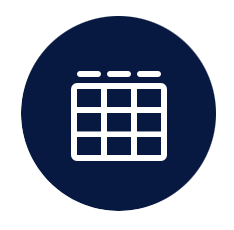 SUBMISSION DEADLINE
NOW OPEN
Funding is available immediately, and must be used by June 2019.