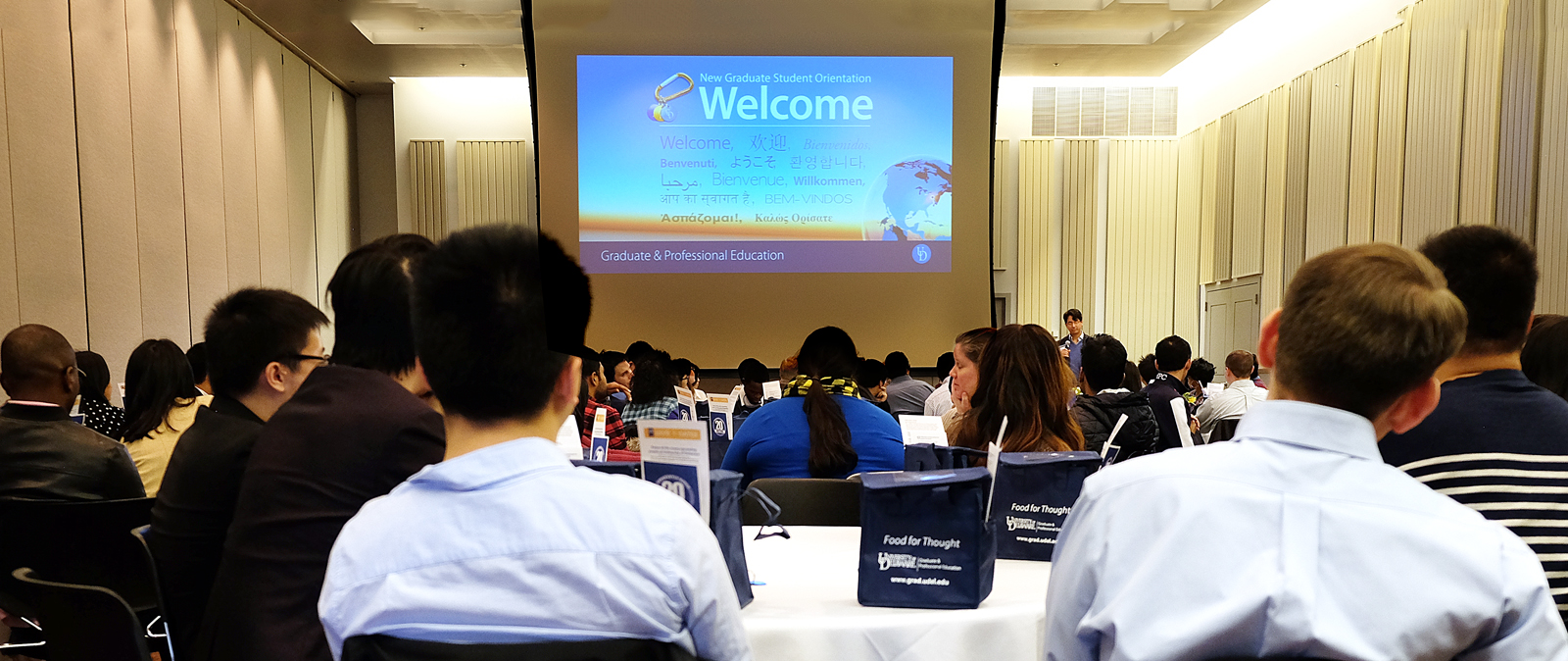 Student Resource Guide
The University of Delaware has compiled hundreds of resources into the MY UD system. We have sifted through and found the ones more commonly used by our new graduate students and created a resource guide for your convenience.
UD ID
What is my UD ID and why do I need one?
Your UD ID is your identification number here at the University of Delaware. Every applicant has a UD ID, but the place it can clearly be seen is at the top of the acceptance letter (both online via the application status page and the hard copy).
UD Cards
Students are required to carry the UD#1 Card at all times. It is the official identification card of the University of Delaware. The ID CARD office is located at Student Services Building, 30 Lovett Avenue. Regular office hours are Monday-Friday, 8:30 am – 5:00 pm.
Contact the ID Office at (302) 831-2273 or id-card@udel.edu if you have questions.
Some of the privileges that are provided with the UD#1 Card are:
UD1 FLEX account – A declining balance account that can be used in place of cash all around campus. Services such as dining meals and points, vending, laundry, and copiers can be accessed with UD1 FLEX.
UD#1 PNC bank account with ATM services
Library
Dining services
Athletic facilities
Sporting events
Fitness centers
Student activities and voting
Dispensary and student health services
Registration
Some departments allow students to register for courses before arriving on campus. You may contact your department for additional information including class schedule.
Online Registration is available through the Office of the Registrar. Find out more about available courses here.
Tuition & Fees
Standard tuition and fees, established by the Board of Trustees, apply equally to all students. Each student is responsible for understanding and complying with University policies and for paying established fees that are updated regularly in catalogs, fee payment materials, and on the Student Financial Services Web Site.
Tuition and fees can be paid online, by mail to the cashier's office or in person at the Student Services Building at Lovett Avenue, Newark, DE 19716.
How to Be a Successful Teaching Assistant-Online!
On Thursday, August 27 from 1:00-2:30 p.m., the Center for Teaching, Assessment, and Learning (CTAL) and the Graduate College hosted an informative session to help graduate student teaching assistants transition their responsibilities to virtual spaces. The event was optional and open to all TAs, regardless of experience—from first-time TAs to seasoned veterans of in-class instruction. Experts from CTAL and former teaching assistants gave advice and answered questions on such topics as: Establishing an Online Presence, Synchronous vs Asynchronous Classes, Managing Your Time, Setting Boundaries, and Where to Find Help and Resources. The format of this event included a formal presentation, interactive polling, and a Town Hall style Q&A opportunity.
Watch the Recording