Graduate Students involved in the STEM program at the University of Delaware include Natalee Smith; Samantha Brannick; Robert Panish; Ampofo Darko; Srinivasa Rao Chintala.
The Office of Graduate & Professional Education supports the CGS Resolution "Building An Inclusive Graduate Community: A Statement of Principles" Toward that end, our office supports the development and success of historically underrepresented graduate students at the University of Delaware. Within these pages you will learn how UD enhances the graduate school experience for all by facilitating diversity of thought, background and perspective amongst its graduate community. We welcome all to actively engage in the support of an inclusive graduate community.
Office of Graduate & Professional Education Action Steps:
Expand participation of underrepresented groups
Develop effective, innovative, and better coordinated recruitment
Create targeted retention strategies
Offer new and expanding incentive and scholarship programs
Annual Cultural Diversity Graduate Celebration
Thursday, May 17
5 pm – 8 pm
Trabant Student Center Multipurpose Rooms
Join us as we celebrate our Historically Underrepresented Graduate Students with a reception, dinner, performances and student recognitions.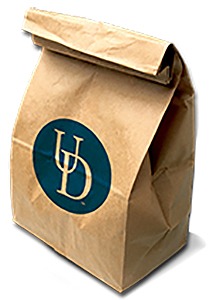 OGPE Cultural Diversity Monthly Lunch and Learn
The OGPE Cultural Diversity Lunch and Learn is a monthly series featuring conversations about various topics that affect students of culturally diverse backgrounds. Join us once a month for informative conversations, catered lunch and raffle prizes!
"Community Engagement"
Presented by: Dr. Lynette Overby
Friday, February 16
11:30 am – 1:30 pm
Our February luncheon features a panel of speakers discussing the importance of involvement with your surrounding community and covers various issues currently effecting these communities.
"Mental Health, Stress Relief,
and Balance"
Presented by: Ms. Richa Khanna
Friday, March 16
11:30 am – 1:30 pm
Mental health continues to be an overlooked subject within culturally diverse and historically underrepresented communities. There are different issues that graduate students of color encounter on a daily basis which may affect aspects of their personal and social lives. Join us to discuss ways to balance life, manage stress, and heighten academic achievement goals.
"Financial Planning and Management"
Presented by: Ms. Carla Lord-Powalski
Friday, April 13
11:30 am – 1:30 pm
Budgeting and money management are crucial to being financially stable. Our April Lunch & Learn to discuss spending control, avoiding unnecessary debt, cost saving techniques, and historical barriers of wealth and financial systems affecting cultural communities.
Each graduate program at the University of Delaware maintains its own schedule for welcoming historically underrepresented students to campus. Please contact your department of interest directly or contact the Graduate Ambassadors Program.
Dr Carol Henderson, Vice-Provost for Diversity, leads the University of Delaware's diversity initiative. Our university is committed to embracing a diverse and inclusive campus that reflects our collective views, experiences, capabilities, cultures, aspirations, and ultimately our commitment to excellence.
These programs are geared to help the current undergraduate become our future graduate student. We encourage you to explore these new opportunities.