2019-2020 APPLICATION FORM
Graduate College Innovation Grants Program
Call for Proposals
The inaugural Graduate College Innovation Grant program seeks to create new opportunities in graduate education, and enhance the graduate student experience at UD. By encouraging development of new academic and co-curricular programs, as well as stronger support for students and their mentors, the Graduate College aims to increase the value we provide to graduate, professional, and post-doctoral trainees, and attract new students to our programs. Proposals are invited in two categories:
Program Development & Innovation
Professional Development
Funding for this initiative is provided by the Graduate College.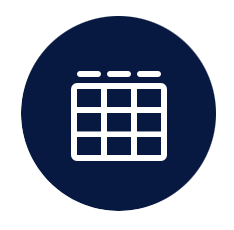 SUBMISSION DEADLINE
Rolling
There will be repeated calls for proposals throughout the academic year
Application Types
Program Development and Innovation
These grants will support development of new graduate and professional programs, or innovative graduate curricula, related to contemporary, high impact areas. Funding may be used to support: planning meetings; market research; integration of online or hybrid learning modes; faculty time for development of courses, certificates, or degree programs; bringing external experts to campus to advise on program development; global outreach efforts; or other reasonable costs. Each proposal should describe the expected impact on enrollment, tuition revenue, student success or other strategic priorities, and clearly describe learning outcomes. Priority will be given to programs with the potential to attract new populations of students, and an interdisciplinary scope.
Professional Development
These grants will support Professional Development activities designed for graduate students, post-docs, or faculty mentors. Funding may be used to support: novel seminars or conferences; career readiness workshops; networking events that link graduate students and post-docs with industry, government, or non-profits; training in teaching or public communications; or other innovative professional development programs. Expenses may include honoraria and travel for invited speakers as well as room rental, AV charges, food, and other justified costs. Each proposal must include a plan for engaging current graduate students or recent graduate alumni in the planning process, and clearly state the expected outcomes. Priority will be given to programs that will reach a large number of students, or establish links to potential employers
Proposal Submission
Proposals can be submitted using the form below. Budgets up to $40,000 will be considered, though smaller proposals are welcome. We ask that you use the budget template provided below. Departmental and/or external grant cost-sharing is encouraged. It is expected that most programs will be completed within a year, though proposals for longer duration programs are welcome.
Awards can be made as early as July 1. A call for proposals will be repeated in September for Fall/Spring awards. Interested parties may address questions to Lou Rossi, Interim Vice Provost for Graduate and Professional Education and Dean of the Graduate College.