2018-2019 APPLICATION FORM
GRAND CHALLENGES: Interdisciplinary Grants Program
Call for Proposals
The University of Delaware Graduate College invites proposals for grants focused on:
Interdisciplinary program development / seminars
Public Communications Training Boot Camps
Train-the-Trainer style programming
The program's overall goal is to enhance UD's profile as a graduate institution, by supporting interdisciplinary curriculum innovation. Addressing the world's grand challenges will require professionals who can conceptualize and carry out collaborative research, and communicate in ways that transcend traditional disciplinary boundaries and reach expanded audiences.
Funding for this initiative was provided by the Unidel Foundation, Inc.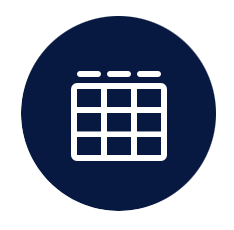 SUBMISSION DEADLINE
NOVEMBER 16, 2018
Awards will be announced:
DECEMBER 7, 2018
Application Types
Interdisciplinary Program Development / Seminars
Up to $40,000 will be awarded for Working Groups on interdisciplinary graduate program/curriculum development related to contemporary, high impact research challenges. Funding may be used to cover costs of an individual or semester-long series of planning meetings, or bringing external experts to campus to assist the program. Each working group proposal must include a plan for engaging current graduate students from at least two departments in the project. Engagement of recent graduate alumni in the planning process is especially welcome.
Public Communications Training Boot Camps
Up to $40,000 will be awarded for Public Communications Training of doctoral students, ensuring that they learn to communicate effectively with people outside their area of research specialization, including the general public, policy makers, media, students, potential employers, funders, and collaborators in other disciplines. Funding may be used to cover honoraria and travel expenses for invited off-campus speakers as well as room rental, AV charges and food costs. Departmental and/or external grant cost-sharing is encouraged, when possible. Each proposal must include a plan for providing graduate students with appropriate but substantial leadership roles and/or professional development opportunities in the design/execution of the programming.
Train-the-Trainer Style Programming
Up to $40,000 will be awarded for Train-the-Trainer Workshops designed to offer instruction, to those responsible for training/teaching or instruction of others. This may include basic pedagogical concepts, learning theories, teaching strategies, and/or discipline and audience specific training for instructors, preceptors, mentors, coaches or tutors etc.
Submission Deadline: November 16, 2018
Awards will be announced by Dec. 7, 2018, and must be used by June 2019.
Interested parties may address questions to Doug Doren, Interim Vice Provost for Graduate and Professional Education and Dean of the Graduate College or Buz Swanik, Faculty Fellow in the Graduate College.