New Graduate Student Orientation: 2020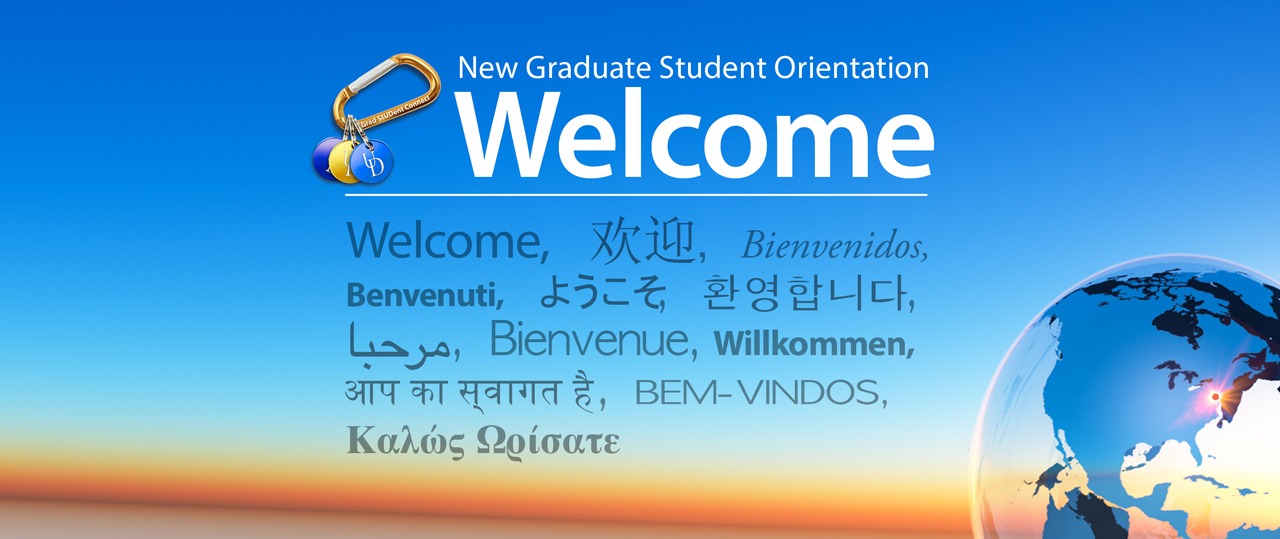 The live portion of New Graduate Student Orientation was held on August 25th, 2020, but you can view recordings of the different sessions by selecting the following links:
2020 NGSO Orientation Streams
Welcome to the University of Delaware! In addition to the live event on August 25th, there is also the Graduate Student Orientation site on Canvas that consists of a series of online modules created by the UD Graduate College in partnership with students, staff, and faculty from across the University. It will provide you with a variety of tools and information to help you "Get Connected" to UD and succeed right from the start.
These modules are accessible at any time, day or night, and you can work through them at your own pace. Pick and choose the topics that interest you or are most relevant at the time. You can return to them as often as you would like. Get the most out of this site by using it in preparation for your start of the school year but know that it will be available throughout the semester.
This site is designed to inform you about the nuts and bolts of being a student, such as obtaining your student ID card, enrolling in health insurance, registering for classes, and paying for tuition and fees. It also familiarizes you with campus, UD's diverse community, and the many resources available for your academic success, safety, and well-being. Additionally, we have provided advice on what to expect about the culture of graduate school in general and important updates about how the University is creating a safe, supportive, and rewarding learning environment during the COVID-19 pandemic.
For additional information, please contact Caitlin Hutchison.
DATE: August 28, 2020 from 8:30 a.m. to 10:30 a.m. EST
Fall 2020 International Student Orientation (ISO) will be held virtually on Friday, August 28, 2020.
Orientation and other welcome events are designed to help you transition to UD and the U.S. and to complete government check-in so you can be registered in SEVIS.
The Center for Teaching and Assessment of Learning has coordinated with the Graduate College to add a mandatory module for teaching assistants on the New Graduate Student Orientation Canvas site.
If you are a first-time TA and an incoming student to UD, you should complete Module 7: Advice for Teaching Assistants Only, in addition to other 6 Modules of the UD New Graduate Student Orientation Canvas site.
If you are a first-time TA and a returning student (that is you have spent previous semesters at UD as a graduate student), you will be granted access to the UD New Graduate Student Orientation Canvas site, but only need to complete Module 7: Advice for Teaching Assistants Only.
We have not been notified of any departmental orientations just yet. Please double check with your department or come back later.