2018-2019 APPLICATION FORM
Herman & Charlotte Glotzer Award for Scholarship on the Study of Ideas
Call for Proposals
Background: Award/s to support faculty and graduate student scholarship on the interdisciplinary study of ideas. Up to $7,000 in awards will be made through an endowment established by Herman and Charlotte Glotzer, long-time supporters of the study of ideas at the University of Delaware.
Purpose: The award will be made to a student or faculty member at the University of Delaware who proposes a plan for research or teaching related to the interdisciplinary study of ideas. The donors envisioned work in areas such as: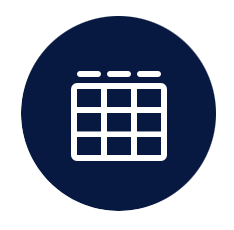 SUBMISSION DEADLINE
JANUARY 15, 2019
Awards will be announced:
FEBRUARY 15, 2019
The assessment of continuity and innovation in intellectual history;
The historical and contemporary impact of scientific ideas on the humanities and the social sciences;
The role of literature in expressing human possibilities that emerge from the development and application of new ideas;
The evaluation of ideas that intersect the culture of science and the culture of the humanities;
The analysis of the social, political, and economic implications of the development of science and technology.
Innovative proposals on any topic in the study of ideas are welcome. Funding may be used to support research or conference travel, summer stipends, course development, or other costs of scholarly work. The size of the award will depend on the needs of the work and availability of funds, with up to $7000 in total awards this year.
Criteria: A short proposal must be submitted, describing the scholarly work to be done, the relevance or impact of the work, the budget requested, and how the funds will be used. An ad hoc faculty committee will select the best proposals and recommend funding levels, with final decisions made by the Graduate College.
Application
This award closed for submissions. for this year. Please check back in the 2020-2021 Academic Year. You can contact Buz Swanik with any questions pertaining to this specific award.