Spring 2018 Doctoral Hooding
With friends, family members and mentors looking on, the University of Delaware celebrated its newest doctoral degree candidates during the doctoral hooding ceremony held Friday, May 25, 8:00 a.m., on The Green. More information about our convocation ceremony honoring this year's recipients is available below.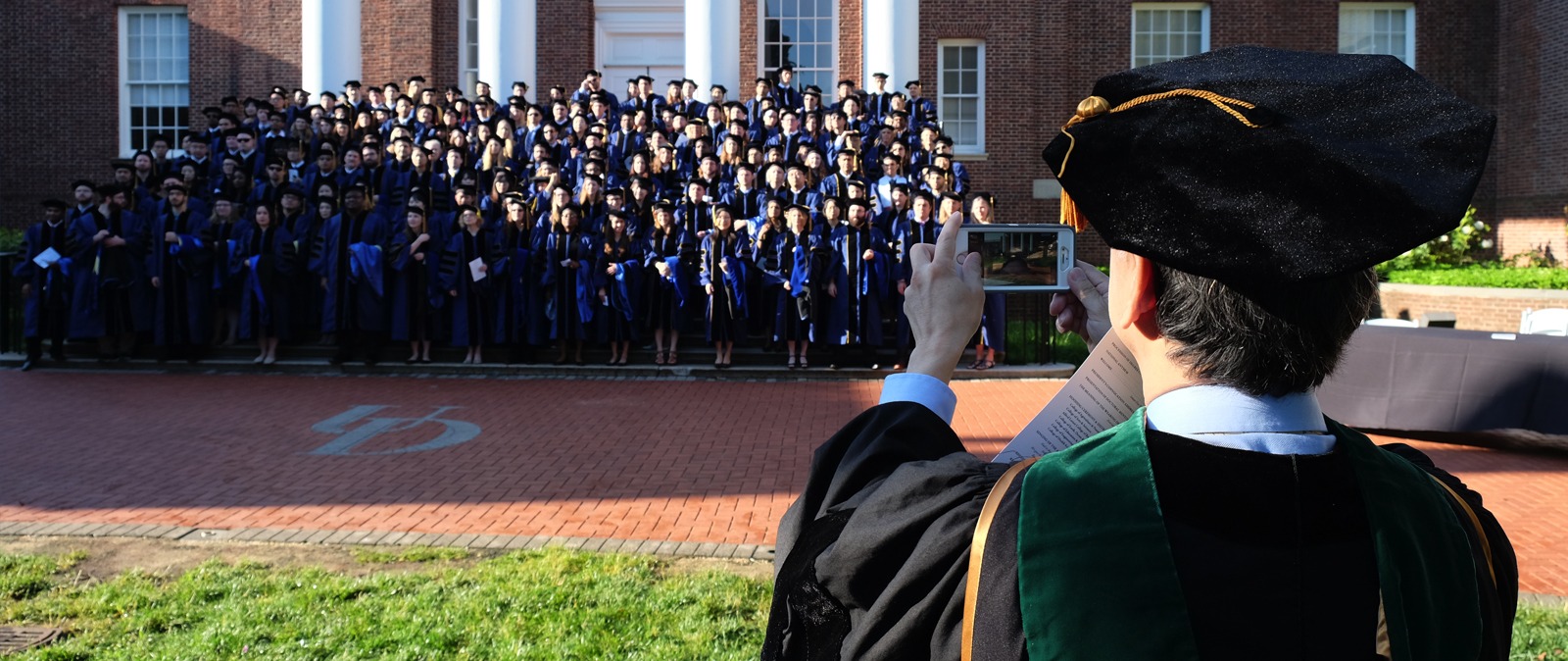 Mary Martin
Associate Vice Provost for
Graduate & Professional Education
We are honored to congratulate you on the accomplishment of earning the doctoral degree. We believe that the meaning of the wearing of the hood recognizes your accomplishments and will linger in your memory as you step off into the future. We invite you to watch Mary Martin, associate vice provost for graduate and professional education, as she shares this wonderful tradition in the short video at left.
Watch the Doctoral Hooding
The Doctoral Hooding Convocation will be available on UDLIVE and Youtube for those who couldn't be with us but still would like to share this very special day with your family and friends.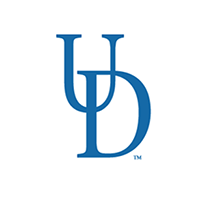 Our Doctoral Candidates
Special Messages
Dissertation Awards

The Office of Graduate and Professional Education invites nominations for the Outstanding Doctoral Dissertation Prizes for doctoral students. Nominations can be made by the doctoral student's department chairperson. Awards are given for doctoral students who complete their dissertation in the following terms: summer 2017, fall 2017, winter 2018 or spring 2018.
Outstanding Doctoral Graduate Advising and Mentoring Award
Dennis W. Prather, Ph.D.
Electrical and Computer Engineering
University of Delaware Professor Dennis Prather received the 2018 Outstanding Doctoral Graduate Advising and Mentoring Award during UD's doctoral hooding ceremony on Friday, May 25. The award is given annually to a faculty member whose dedication and commitment to excellence in graduate training have made "a significant contribution to the quality of life and professional development of graduate students" at UD.
Read More
Allan P. Colburn Prize in Engineering and Mathematical Sciences
George Herbert Ryden Prize in Social Sciences
Wilbur Owen Sypherd Prize in Humanities
Theodore Wolf Prize in Physical and Life Sciences
Interdisciplinary Research Prize
Arrival Time
It is recommended that doctoral candidates and faculty advisors arrive no later than 6:45 a.m. on The Green in regalia. Guests must be seated by 7:30 a.m. Reception following the ceremony will be held in the Gore Hall – Rotunda until 11:00 a.m.
Ceremony Location
Friday, May 25, 2018
Time: 8:00 – 9:30 a.m.
Location: North Tent
All guests must be seated before the event starts suggested time is by 7:30 a.m.
Reception Location
Friday, May 25, 2018
Time: 8:00 – 9:30 a.m.
Location: Gore Hall – Rotunda
Reception following Ceremony will be taking place at Gore Hall – Rotunda until 11:00 a.m.
To participate in the Hooding Ceremony, doctoral students must wear the approved academic regalia for doctoral students. It is critical for you to order your regalia at this time.
The rental price is $155 for Gown, Hood, Tam and Tassel.
If you missed the due date of placing your order online (April 16, 2018), you will need to go to the Barnes & Noble UD Bookstore Monday – Friday 9:00 a.m. – 7:00 p.m., Saturday 10:00 a.m. – 7:00 p.m., and Sunday 12:00 p.m. – 6:00 p.m. If you are not local, please call us starting on Monday April 23, 2018 (Monday – Friday only) at 302-831-2637 (ask for Commencement, Ph.D. rental) to secure a gown.
NOTE: We do NOT ship rental gowns. They will be available for pickup from April 18, 2018 to the day before the ceremony at the Barnes & Noble UD Bookstore (we close at 8:00 p.m. on Thursday May 24, 2018). Any gowns that have not been picked up will be available on Friday May 25, 2018 one hour before the ceremony, at the ceremony location.
Faculty member rental orders are due by April 20, 2018. To place an order please call 302-831-2424 or email bksudel@bncollege.com. Faculty orders that are placed by the due date of April 20, 2018 will be ready for pickup beginning May 14, 2018.
If you want to purchase custom regalia, email bksudel@bncollege.com to arrange an appointment or to place the order. Please include both phone and email address contact information. The absolute deadline to order custom regalia for purchase (not rental) is April 14, 2017. The purchase price of custom regalia is $950.
Questions regarding regalia should be sent to bksudel@bncollege.com.
The Office of the Vice President and University Secretary is responsible for the University's Commencement and Convocation ceremonies. Should you have questions that have not been answered, please contact us directly at 302–831–GRAD (4723) or e–mail at commencement@udel.edu.
If you have questions about eligibility to graduate, please contact the appropriate academic office.