Graduate Students involved in the STEM program at the University of Delaware include Natalee Smith; Samantha Brannick; Robert Panish; Ampofo Darko; Srinivasa Rao Chintala.
The Office of Graduate & Professional Education supports the CGS Resolution "Building An Inclusive Graduate Community: A Statement of Principles" Toward that end, our office supports the development and success of historically underrepresented graduate students at the University of Delaware. Within these pages you will learn how UD enhances the graduate school experience for all by facilitating diversity of thought, background and perspective amongst its graduate community. We welcome all to actively engage in the support of an inclusive graduate community.
Office of Graduate & Professional Education Action Steps:
Expand participation of underrepresented groups
Develop effective, innovative, and better coordinated recruitment
Create targeted retention strategies
Offer new and expanding incentive and scholarship programs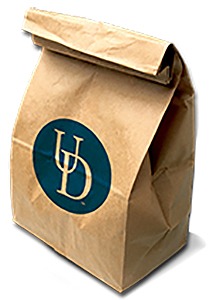 Please join us for lunch with Carol A. Rudisell to learn about how to search for available funding opportunities. The session will include a lecture and online demonstration of library resources
that can help students identify potential funding sources and learn more about the grantseeking process. This is a great opportunity to learn about funding opportunities such as: grants for historically underrepresented populations in STEM, funding for women and gender studies, ethnic or cultural projects for targeted populations.
"Finding Grants"
DATE: Friday, November 17, 2017
TIME: 11:30 am – 1:30 pm
LOCATION: Morris Library, Class of 1941 Lecture Room
We hope to see you there! Space is limited. Lunch will be provided.
Each graduate program at the University of Delaware maintains its own schedule for welcoming historically underrepresented students to campus. Please contact your department of interest directly or contact the Graduate Ambassadors Program.
Dr Carol Henderson, Vice-Provost for Diversity, leads the University of Delaware's diversity initiative. Our university is committed to embracing a diverse and inclusive campus that reflects our collective views, experiences, capabilities, cultures, aspirations, and ultimately our commitment to excellence.
These programs are geared to help the current undergraduate become our future graduate student. We encourage you to explore these new opportunities.