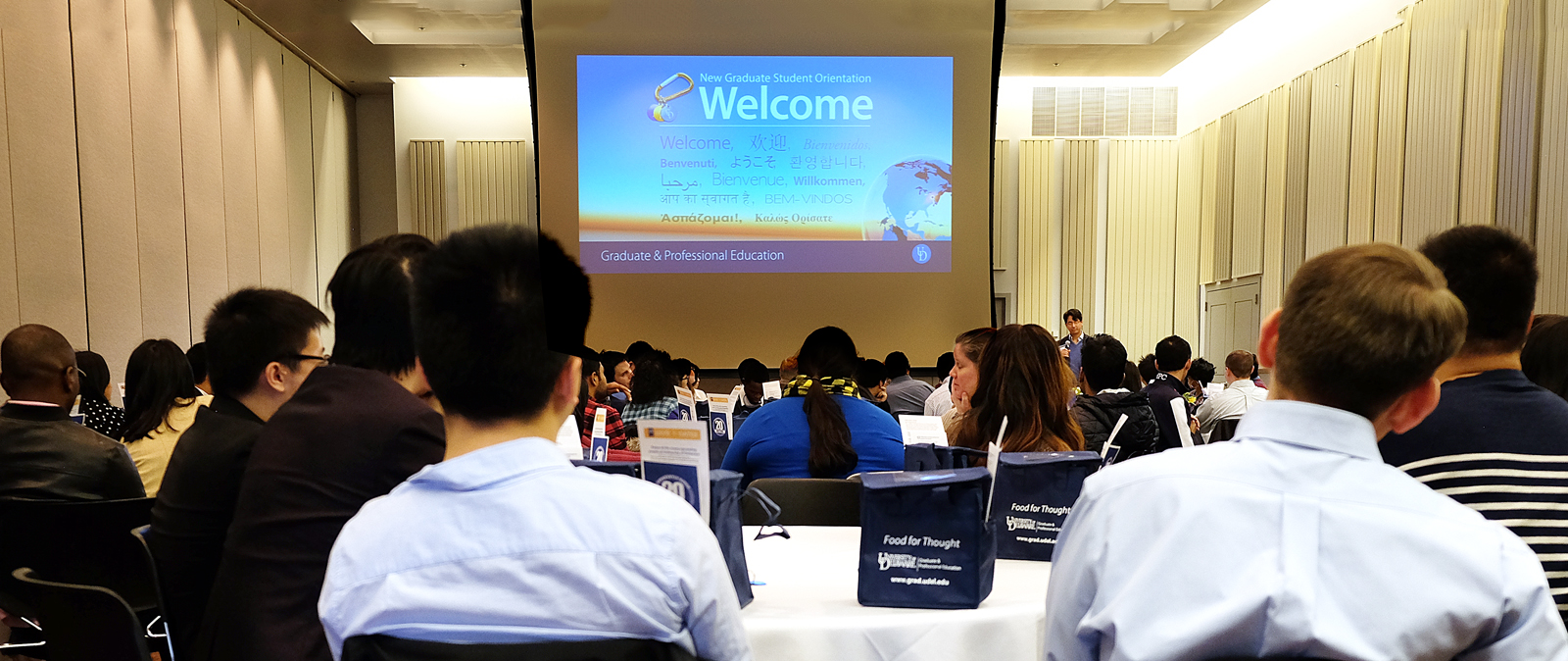 UD ID and PIN
What is my UD ID and why do I need one?
Your UD ID is your identification number here at the University of Delaware. Every applicant has a UD ID, but the place it can clearly be seen is at the top of the acceptance letter (both online via the application status page and the hard copy).
What is my PIN and why do I need one?
A PIN, in combination with your UD ID, allows you to log into your academic record at the University of Delaware.
If you are offered funding: You will receive PIN instructions by email as soon as your graduate department has initiated your contract. (You will need your UDID and PIN to log in and review the contract offer). After logging in and considering the funding offer, please indicate online whether you accept or decline the offer.
All admitted students: Whether you are being offered funding or not, all admitted applicants need to return to their application status page to accept their offer of admission online. The line titled "Online Enrollment Form" is located within your online acceptance letter. Please Note: If you are a domestic student, then approximately 24 hours after accepting an offer of admission, a new letter will post to your online application status page containing instructions about how to set your own PIN. However, if you are an International student, you will not be matriculated and the letter will not be posted to your application until your I-20/DS2019 has been successfully issued by the Office of International Students and Scholars. After you have set your PIN, you may log into the student records system (UDSIS) to access your personal records.
UD Cards
Students are required to carry the UD#1 Card at all times. It is the official identification card of the University of Delaware. The ID CARD office is located at Student Services Building, 30 Lovett Avenue. Regular office hours are Monday-Friday, 8:30 am – 5:00 pm.
Contact the ID Office at (302) 831-2273 or id-card@udel.edu if you have questions.
Some of the privileges that are provided with the UD#1 Card are:
UD1 FLEX account – A declining balance account that can be used in place of cash all around campus. Services such as dining meals and points, vending, laundry, and copiers can be accessed with UD1 FLEX.
UD#1 PNC bank account with ATM services
Library
Dining services
Athletic facilities
Sporting events
Fitness centers
Student activities and voting
Dispensary and student health services
Registration
Some departments allow students to register for courses before arriving on campus. You may contact your department for additional information including class schedule.
Online Registration is available through the Office of the Registrar. Find out more about available courses here.
Tuition & Fees
Standard tuition and fees, established by the Board of Trustees, apply equally to all students. Each student is responsible for understanding and complying with University policies and for paying established fees that are updated regularly in catalogs, fee payment materials, and on the Student Financial Services Web Site.
Tuition and fees can be paid online, by mail to the cashier's office or in person at the Student Services Building at Lovett Avenue, Newark, DE 19716.