Professional Development Award
Around the World
The Professional Development Award for Graduate Students is supported by the Office of the Provost to help University of Delaware graduate students participate in significant professional conferences pertaining to their field of study. Conference travel is essential to the academic growth and development of graduate students. It affords opportunities for presentation of student work in a professional setting, as well as opportunities for networking and exposure to the latest academic research. We invite you to explore our world view and see where our students have been and where they are heading to next.
This map was added 12-15-2015 and is a growing snapshot of our recent award recipients.
In the Spotlight
Below is a sampling of the most recent award recipients.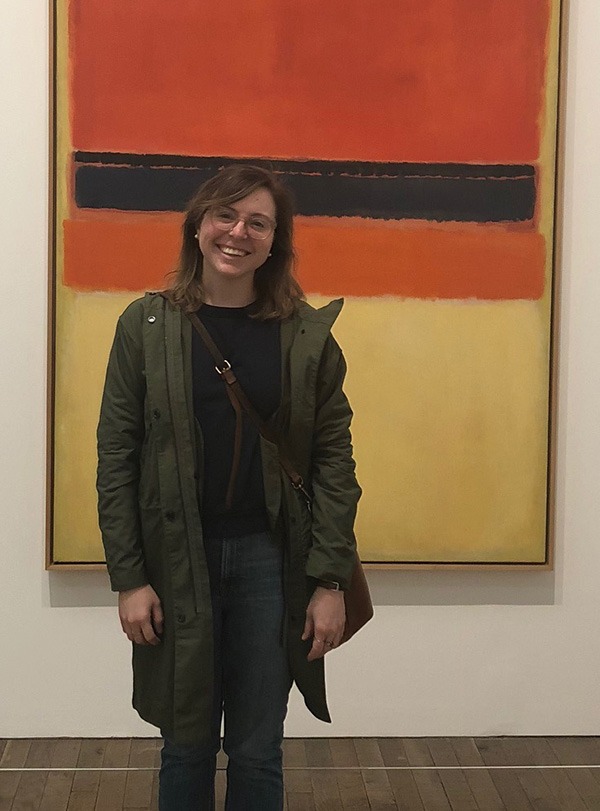 Anne Cross
PROGRAM: Art History
"Material Practices of Visual History," Annual Conference of the Photographic History Research Centre (PHRC) at De Montfort University
Leicester, United Kingdom
June 18, 2018
p style="text-align: left"> This past June, with the support of the Office of Graduate and Professional Education, I was able to travel to Leicester, England, to deliver a paper at the annual conference of the Photographic History Research Centre (PHRC) at De Montfort University. Entitled Material Practices of Visual History, the conference brought together an international consortium of scholars in the history of photography that engage with questions of materiality. The conference highlighted how attending to the material qualities of photographic archives, including how they are stored, how they deteriorate, and even how they smell, can guide the interpretation of these historical objects. Highlights of the conference included a discussion by Dr. Donna West Brett (University of Sydney) of markings found on photographs in the archive of the German Stasi police, as well as a presentation by conservator Ramina Abilova (State Museum of Fine Arts of the Republic of Tatarstan) on dembelsky albums, or scrapbooks made in secret by members of the Soviet army.
As a PhD Candidate in Art History at the University of Delaware, I was invited to present my paper "'Features of Cruelty Which Could Not Well Be Described by the Pen': The Media of Atrocity in Harper's Weekly c. 1865." In this paper, which is an excerpt of my dissertation, I discussed the circulation of images of disabled Civil War soldiers, and how the photographs came to be reproduced as wood engravings in Harper's Weekly illustrated newspaper. In today's world, graphic imagery is often censored online and on social media, but during the Civil War popular newspapers like Harper's did not shy away from publishing gruesome images such as those of disabled soldiers with gangrenous limbs. In my presentation at the PHRC, I traced the history of these disturbing images from surgeons' records, to cartes de visite, to wood engravings, and showed how their various material forms allowed for their increased circulation and eventual reproduction in Harper's Weekly.
The opportunity to present at the PHRC was extremely important to my career as an art historian. As one of the few American delegates presenting at the conference, I gained important experience in editing my work for an international audience, and benefitted from feedback that I received from colleagues outside the field of American art history. I also had the opportunity to network and to learn about the work of my colleagues at other institutions, thereby enhancing my understanding of the methodologies of photographic history and the overall state of the field on an international level. I am very grateful to OPGE for helping to make this trip a possibility, as it will no doubt prove instrumental to my development as a graduate student at the University of Delaware.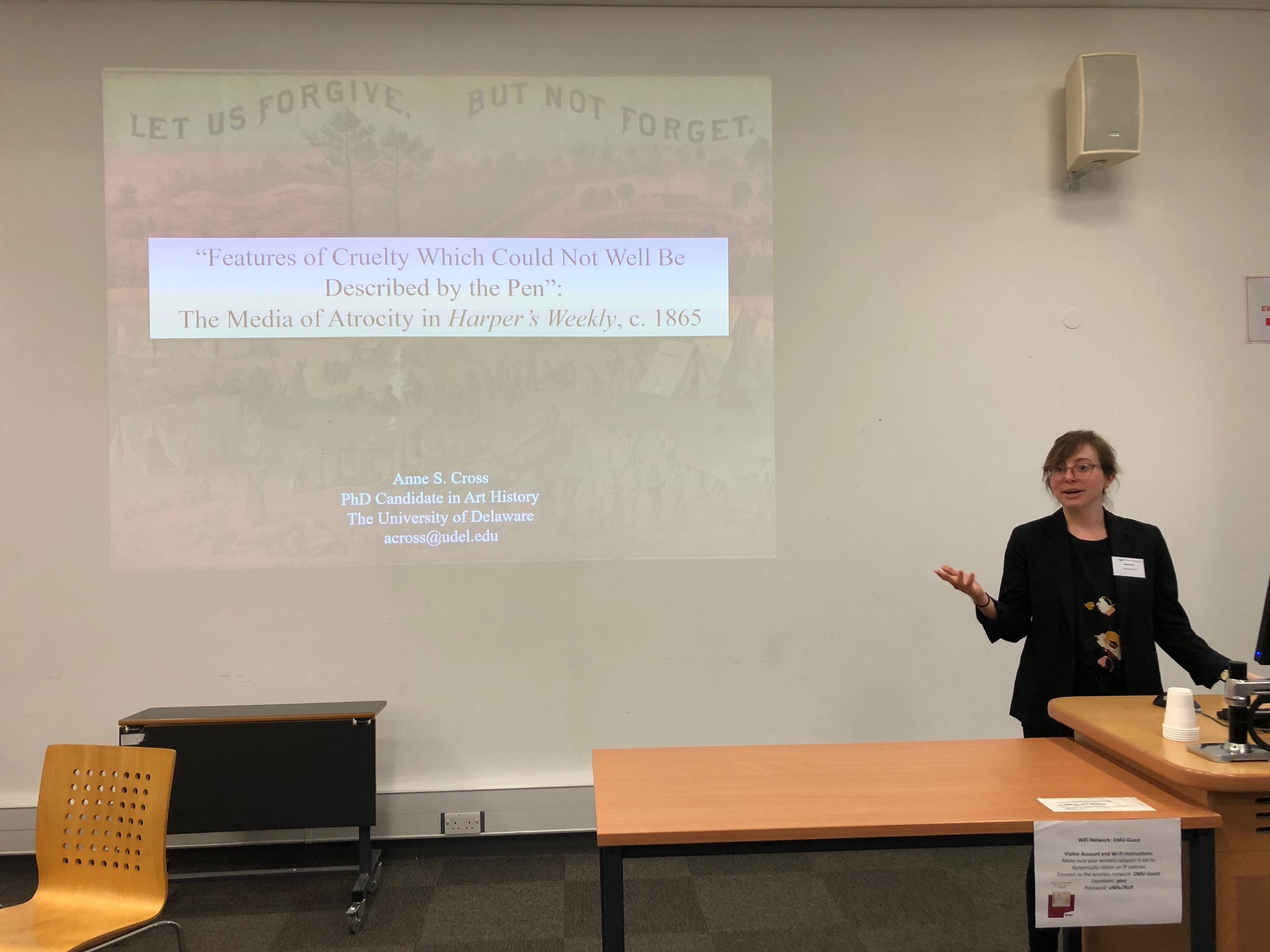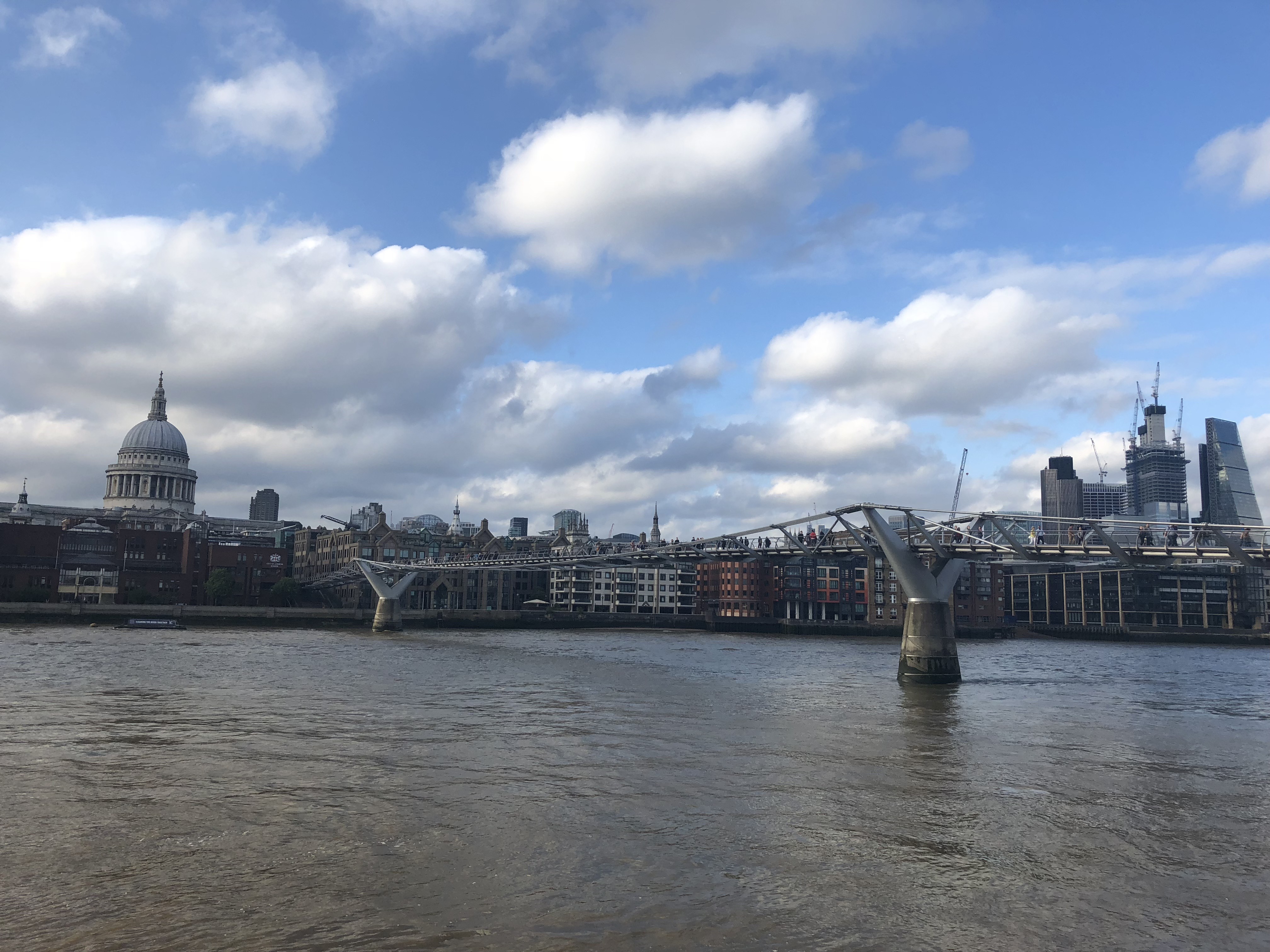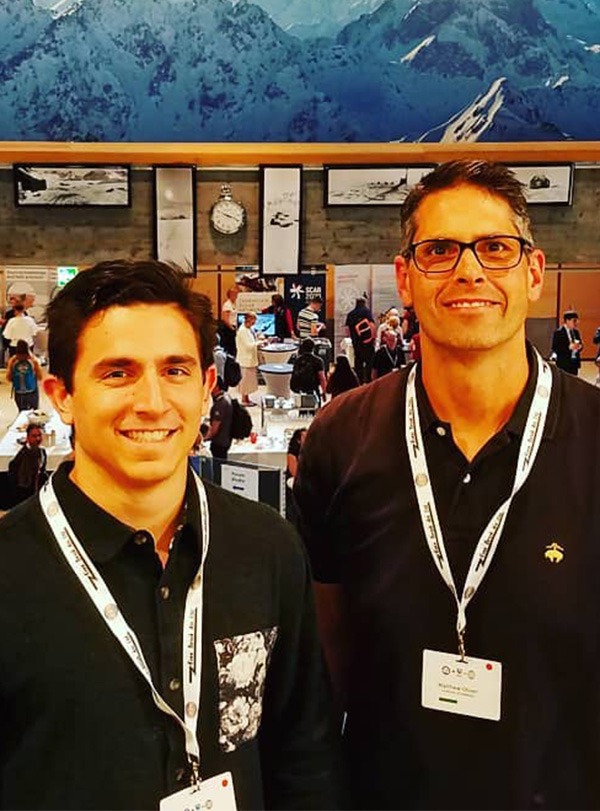 Joseph Gradone
PROGRAM: Oceanography
SCAR Polar 2018
Davos, Switzerland
June 15, 2018
Receiving this travel grant from the University of Delaware Graduate and Professional Education Office lead to a once in a lifetime opportunity.  I was able to travel to the Scientific Committee on Antarctic Research (SCAR) and International Arctic Science Committee (ISAC) POLAR 2018 Conference in Davos, Switzerland.  Over 2,500 polar researchers from a diverse array of fields and backgrounds attended this conference in a remarkable region of the world.  My research uses satellites and robots to study how the physics of the Southern Ocean impacts phytoplankton so naturally this was a conference I was itching to attend.  In addition to the many interesting talks and events, I was particularly looking forward to this conference because I was fortunate enough to be able to present some of the research I have conducted as a part of my Master's in Oceanography in the form of a poster presentation.  During the conference and my presentation, I encountered many people that have extremely valuable insight into my project and also my career path.  I was also able to travel abroad which is something I have never done before.  Seeing such a different part of the world was without a doubt an eye opening experience.  Without the support of this travel grant from UD's Graduate and Professional Education Office I would have not been able to attend this amazing conference and for that I am forever grateful.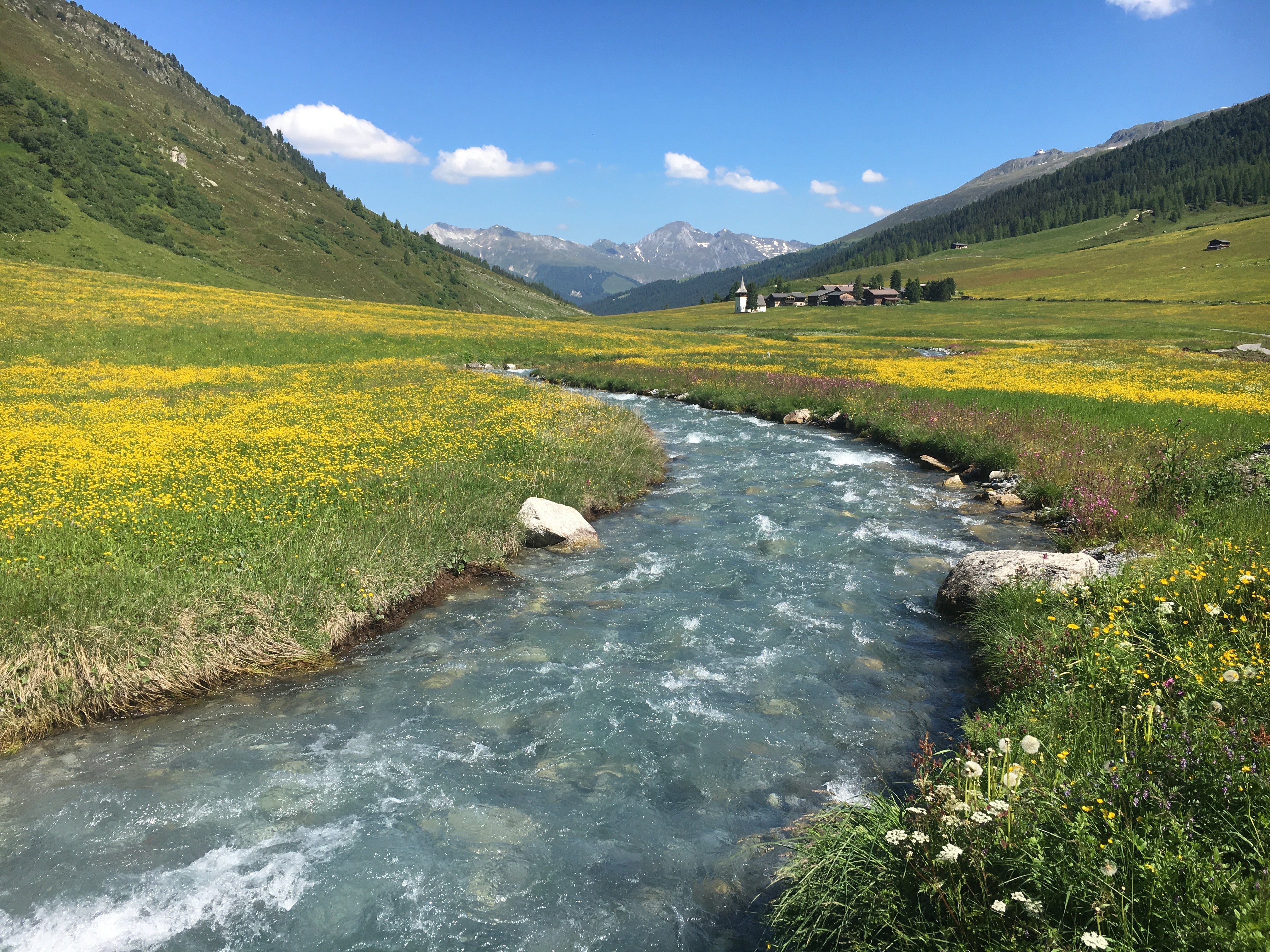 Recent Award Recipients
To date 775 graduate students have received funding from UD's Graduate and Professional Education to pursue professional development.
Adam Stager
PROGRAM: Mechanical Engineering
VENUE: 2018 International Symposium on Experimental Robotics (ISER) -- Buenos Aires, Argentina
PRESENTATION: November 5, 2018
Danielle Riser
PROGRAM: Human Development and Family Studies
VENUE: Division for Early Childhood's 34th Annual International Conference on Young Children with Special Needs and their Families -- Orlando, FL, United States
PRESENTATION: October 23, 2018
Meng Jia
PROGRAM: Chemistry and Biochemistry
VENUE: AVS 65th International Symposium&Exhibition -- Long Beach, CA, United States
PRESENTATION: October 21, 2018
Christopher Goodwin
PROGRAM: Chemistry and Biochemistry
VENUE: AVS 65th International Symposium & Exhibition -- Long Beach, CA, United States
PRESENTATION: October 21, 2018
Mahsa Konh
PROGRAM: Chemistry and Biochemistry
VENUE: AVS International Symposium and Exhibition -- Long Beach, CA, United States
PRESENTATION: October 21, 2018
Emily Farek
PROGRAM: Art Conservation
VENUE: Dennis Farm Symposium -- Factoryville, PA, United States
PRESENTATION: October 11, 2018
Danielle Civil
PROGRAM: Fashion and Apparel Studies
VENUE: 100 Years of Design Graduate Education: "Fashion and the Future of Design" -- Minneapolis, MN, United States
PRESENTATION: September 27, 2018
Patience Ankomah
PROGRAM: Fashion and Apparel Studies
VENUE: Fashion and the Future of Design Symposium -- Minneapolis, MN, United States
PRESENTATION: September 27, 2018
Ashley Paintsil
PROGRAM: Fashion and Apparel Studies
VENUE: Fashion and the Future of Design Symposium -- Newark, DE, United States
PRESENTATION: September 27, 2018
ChaCha Hudson
PROGRAM: Fashion and Apparel Studies
VENUE: Fashion and the Future of Design -- St. Paul, MN, United States
PRESENTATION: September 27, 2018
Ye Fan
PROGRAM: Electrical and Computer Engineering
VENUE: 2018 Grace Hopper Celebration -- Houston, TX, United States
PRESENTATION: September 26, 2018
Joohee Lee
PROGRAM: Energy and Environmental Policy
VENUE: Energy Justice and the Capability Approach -- Malmo, Sweden
PRESENTATION: September 12, 2018
Soojin Shin
PROGRAM: Energy and Environmental Policy
VENUE: Energy Policy Research Conference -- Boise, ID, United States
PRESENTATION: September 6, 2018
Matthew Babcock
PROGRAM: Applied Physiology
VENUE: ACSM's Conference on Integrative Physiology of Exercise -- San Diego, CA, United States
PRESENTATION: September 5, 2018
Kamila Migdal
PROGRAM: Applied Physiology
VENUE: Integrative Physiology of Exercise -- San Diego, CA, United States
PRESENTATION: September 5, 2018
Sachin Gavali
PROGRAM: Bioinformatics and Systems Biology
VENUE: ACM Conference on Bioinformatics, Computational Biology, and Health Informatics (ACM-BCB) -- Washington, DC, United States
PRESENTATION: August 29, 2018
Saleh Tamim
PROGRAM: Bioinformatics and Systems Biology
VENUE: ACM Conference on Bioinformatics, Computational Biology, and Health Informatics (ACM BCB) -- Washington DC, United States
PRESENTATION: August 29, 2018
Aaron Russell
PROGRAM: Water Science and Policy
VENUE: Royal Geographical Society - Annual International Conference -- Cardiff, United Kingdom
PRESENTATION: August 29, 2018
Leigh Andrews
PROGRAM: Psychology
VENUE: Psychological Networks Amsterdam Summer School 2018 -- Amsterdam, Netherlands
PRESENTATION: August 27, 2018
Seyedmohammad Salehi
PROGRAM: Computer Science
VENUE: IEEE Vehicular Technology Conference (VTC) -- Chicago, IL, United States
PRESENTATION: August 27, 2018
Hershal Pandya
PROGRAM: Physics
VENUE: TeV Particle Astrophysics (TeVPA) -- Berlin, Germany
PRESENTATION: August 27, 2018
Tianne Lassiter
PROGRAM: Electrical and Computer Engineering
VENUE: IEEE Research and Applications of Photonics In Defense Conference (RAPID) -- Miramar, FL, United States
PRESENTATION: August 22, 2018
Muhsiang Hsieh
PROGRAM: Civil Engineering
VENUE: 256th ACS National Meeting -- Boston, MA, United States
PRESENTATION: August 20, 2018
Lane Johnston
PROGRAM: Marine Studies
VENUE: 148th Annual Meeting of the American Fisheries Society -- Atlantic City, NJ, United States
PRESENTATION: August 19, 2018