Professional Development Award
Around the World
The Professional Development Award for Graduate Students is supported by the Office of the Provost to help University of Delaware graduate students participate in significant professional conferences pertaining to their field of study. Conference travel is essential to the academic growth and development of graduate students. It affords opportunities for presentation of student work in a professional setting, as well as opportunities for networking and exposure to the latest academic research. We invite you to explore our world view and see where our students have been and where they are heading to next.
This map was added 12-15-2015 and is a growing snapshot of our recent award recipients.
In the Spotlight
Below is a sampling of the most recent award recipients.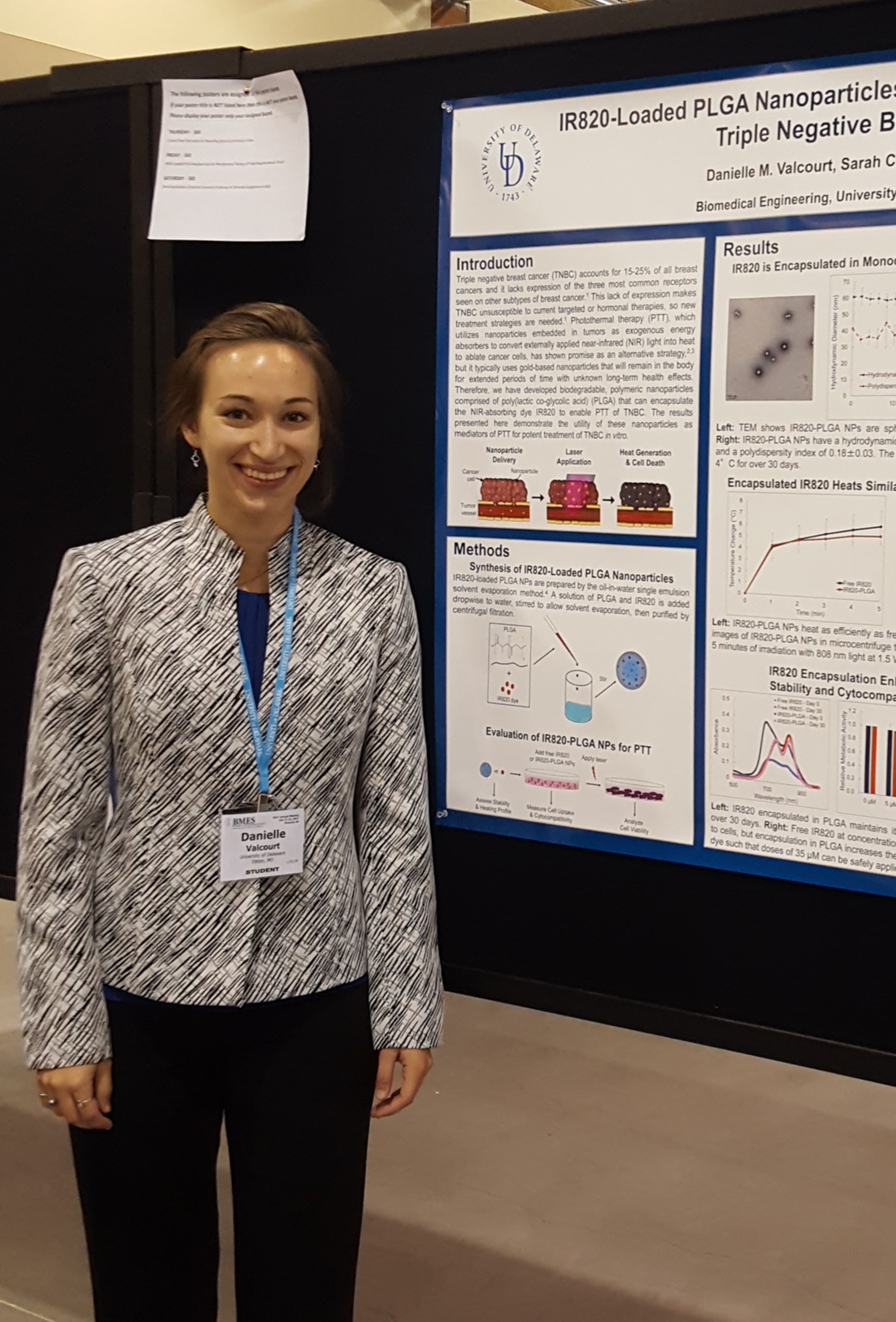 Danielle Valcourt
PROGRAM: Biomedical Engineering
Biomedical Engineering Society Annual Meeting 2017
Phoenix, Arizona, United States
October 11, 2017
While at the Biomedical Engineering Society Annual Meeting 2017 in Phoenix, Arizona, I had the opportunity to hear from many of my colleagues about the amazing work they are doing in our field. I met grad students from across the country doing cancer research like me and I got to hear about their experimental strategies. Not only did this inspire me with new ideas for my own projects, but it educated me on what else is being done in the field and the potential future of our area of work.
Outside of educational talks and discussions specifically about research I had the opportunity to attend a plenary session by Dr. Manu Platt in which he spoke about diversity in our field and a luncheon on women in biomedical engineering in which we learned exercises meant for professional and personal development. Overall, this conference helped me professionally and was a great experience.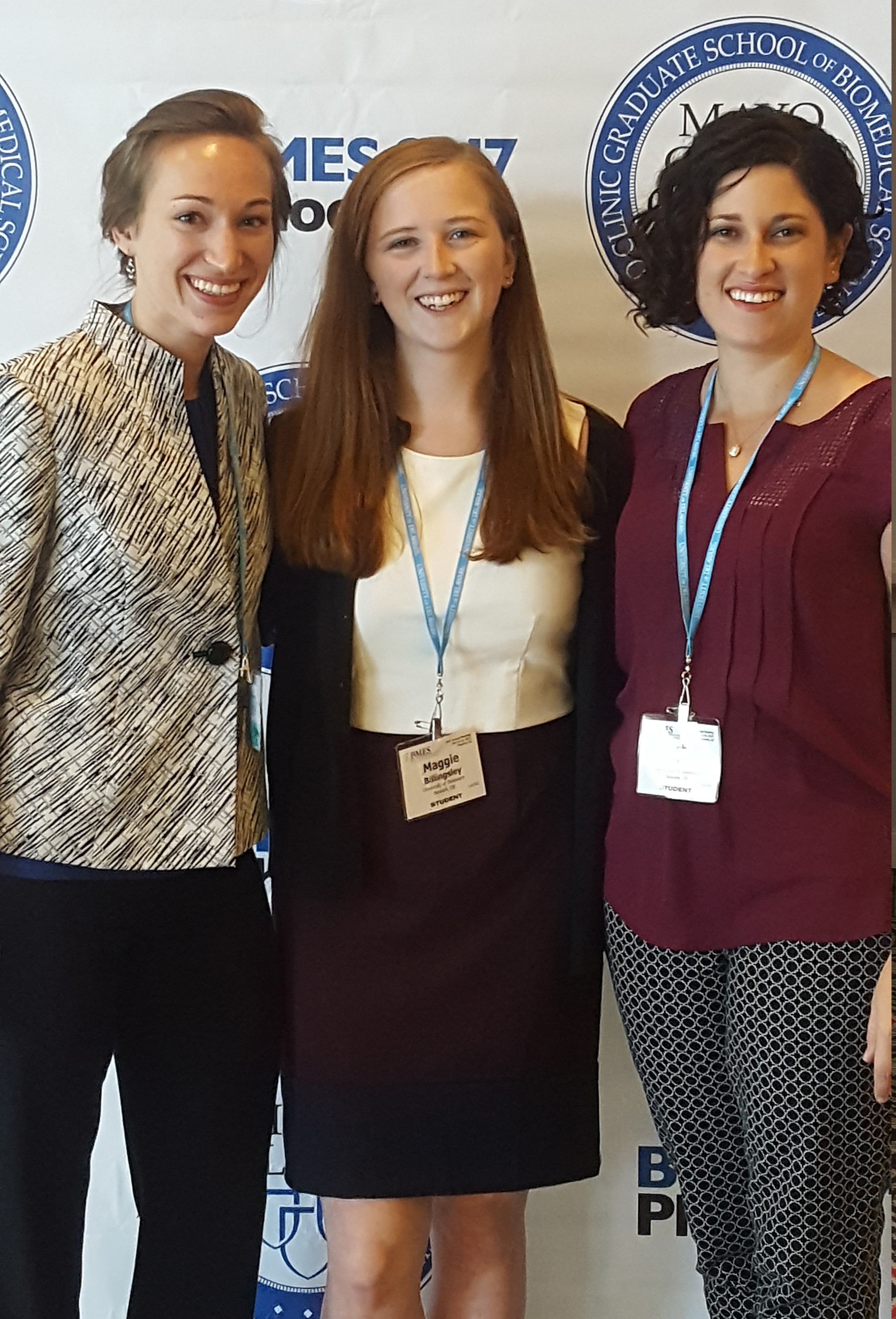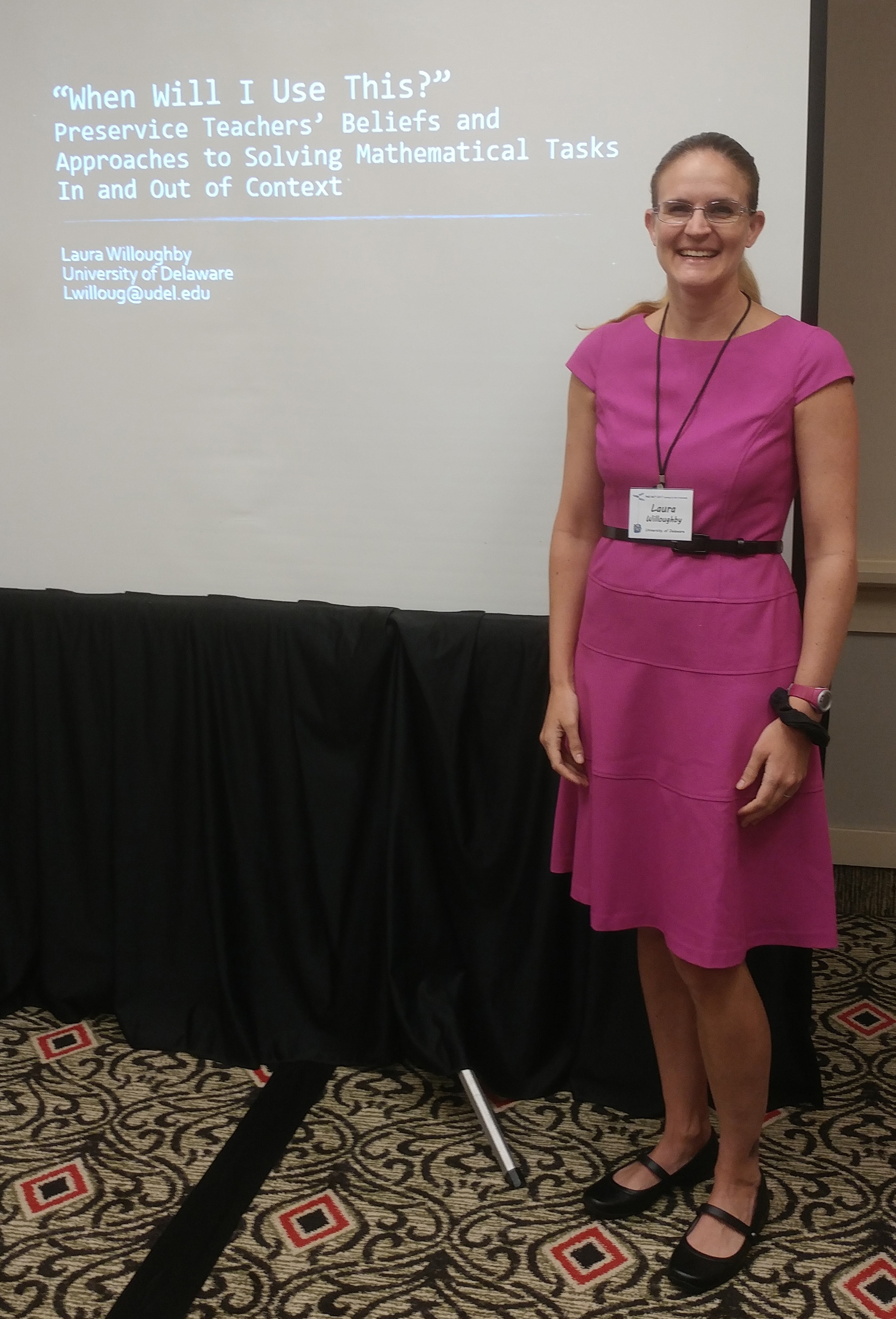 Laura Willoughby
PROGRAM: Education
PME-NA 39
Indianapolis, Indiana, United States
October 5, 2017
I had the wonderful experience of presenting one of my research projects at a conference of colleagues.  This particular conferences' proposals are peer reviewed before being granted or denied acceptance into the program.  I presented a project I had completed as one of our doctoral course projects involving pre-service teachers' understanding of mathematics tasks.  My presentation session on Sunday was shared with another researcher and well attended.  Our two presentations resulted in a valuable discussion with attendees after the session was completed.
While there, I was given the opportunity to attend a mentor lunch where we had the opportunity to have a meal with researchers from other universities.  Our conversation ranged from their research interests, to advice on how to write dissertations, to what to look for in prospective job opportunities.  After the lunch was over, I used the time we had to talk to one of the table's researchers about my personal ideas for my dissertation and got her perspective on its value for the field of math education.
I also had the chance to speak one-on-one with former graduates from the University of Delaware and learned more about their experiences in the program and after graduation. They gave me advice about how best to set myself up for success in the job market in an increasingly competitive field.  Seeing where they are now was encouraging as I am heading towards the next phase in my experience and will be looking for jobs soon myself.

Recent Award Recipients
To date 537 graduate students have received funding from UD's Graduate and Professional Education to pursue professional development.
Aaron Russell
PROGRAM: Water Science and Policy
VENUE: American Association of Geographers Annual Conference -- New Orleans, LA, United States
PRESENTATION: April 10, 2018
Emily Rowe
PROGRAM: Sociology
VENUE: Southern Sociological Society -- New Orleans, LA, United States
PRESENTATION: April 4, 2018
Karli Wurzelbacher
PROGRAM: Art History
VENUE: College Art Association Annual Conference -- Los Angeles, CA, United States
PRESENTATION: February 21, 2018
Jordana Woodford
PROGRAM: School Psychology
VENUE: National Association of School Psychologists (NASP) Annual Convention -- Chicago, IL, United States
PRESENTATION: February 13, 2018
Alexis Cunningham
PROGRAM: Water Science and Policy
VENUE: Social Coast Forum -- Charleston, NC, United States
PRESENTATION: February 5, 2018
Parth Patel
PROGRAM: Bioinformatics and Systems Biology
VENUE: The Plant and Animal Genome XXVI Conference -- San Diego, CA, United States
PRESENTATION: January 13, 2018
Kianoosh Yousefi
PROGRAM: Mechanical Engineering
VENUE: 56th AIAA Aerospace Sciences Meeting -- Kissimmee, FL, United States
PRESENTATION: January 8, 2018
Zachary Suriano
PROGRAM: Climatology
VENUE: 98th Annual Meeting of the American Meteorological Society: 32nd Conference on Hydrology -- Austin, TX, United States
PRESENTATION: January 7, 2018
Sushant Veer
PROGRAM: Mechanical Engineering
VENUE: IEEE Conference on Decision and Control -- Melbourne, Australia
PRESENTATION: December 12, 2017
Zhongyuan Xu
PROGRAM: Water Science and Policy
VENUE: AGU Fall Meeting -- New Orleans, LA, United States
PRESENTATION: December 11, 2017
Janice Hudson
PROGRAM: Geography
VENUE: American Geogphysical Union -- New Orleans, LA, United States
PRESENTATION: December 11, 2017
Stephen Tippett
PROGRAM: Educational Leadership
VENUE: The OBHE Global Forum 2017: The Role of Online Learning in Higher Education -- London, United Kingdom
PRESENTATION: December 11, 2017
Tara Metzger
PROGRAM: Geological Sciences
VENUE: American Geophysical Union 2017 Fall Meeting -- New Orleans, LA, United States
PRESENTATION: December 11, 2017
Kristen McCarthy
PROGRAM: Geological Sciences
VENUE: 2017 American Geophysical Union Fall Meeting -- New Orleans, LA, United States
PRESENTATION: December 11, 2017
Tobias Hasse
PROGRAM: Geological Sciences
VENUE: American Geophysical Union Fall Metting -- New Orleans, LA, United States
PRESENTATION: December 11, 2017
Yuanyuan Xu
PROGRAM: Oceanography
VENUE: 2017 AGU Fall Meeting -- New Orleans, LA, United States
PRESENTATION: December 11, 2017
Asia Dowtin
PROGRAM: Geography
VENUE: Annual Meeting of the American Geophysical Union -- Newark, DE, United States
PRESENTATION: December 11, 2017
Chen-Yuan Kao
PROGRAM: Chemical Engineering
VENUE: 59th ASH Annual Meeting & Exposition -- Atlanta, GA, United States
PRESENTATION: December 9, 2017
John Wambui
PROGRAM: Urban Affairs and Public Policy
VENUE: 2nd International Conference on Canadian, Chinese and African Sustainable Ubanization -- Yaounde, Cameroon
PRESENTATION: December 9, 2017
Bohan Zhang
PROGRAM: Electrical and Computer Engineering
VENUE: IEEE Global Communications Conference (GLOBECOM) -- , Singapore
PRESENTATION: December 4, 2017
Tyler Williamson
PROGRAM: Physics
VENUE: International Texas Symposium on Relativistic Astrophysics -- Cape Town, South Africa
PRESENTATION: December 3, 2017
Reetika Dutt
PROGRAM: Chemistry and Biochemistry
VENUE: American Society of Cell Biology (ASCB) and European Molecular Biology Organization (EMBO) Meeting -- Philadelphia, PA, United States
PRESENTATION: December 1, 2017
Robert Backer
PROGRAM: Psychology
VENUE: Real-Time Functional NeuroImaging -- Nara, Japan
PRESENTATION: November 29, 2017
John Strong
PROGRAM: Education
VENUE: Literacy Research Association 67th Annual Conference -- Tampa, FL, United States
PRESENTATION: November 29, 2017