Professional Development Award
Around the World
The Professional Development Award for Graduate Students is supported by the Office of the Provost to help University of Delaware graduate students participate in significant professional conferences pertaining to their field of study. Conference travel is essential to the academic growth and development of graduate students. It affords opportunities for presentation of student work in a professional setting, as well as opportunities for networking and exposure to the latest academic research. We invite you to explore our world view and see where our students have been and where they are heading to next.
This map was added 12-15-2015 and is a growing snapshot of our recent award recipients.
In the Spotlight
Below is a sampling of the most recent award recipients.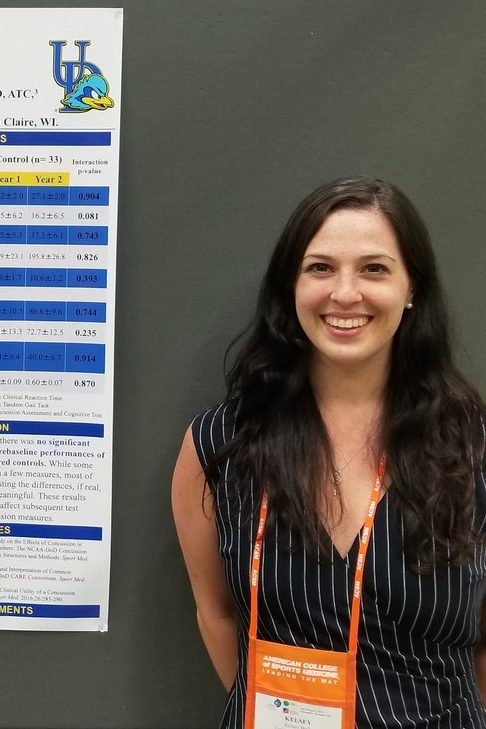 Kelsey Bryk
PROGRAM: Biomechanics & Movement Science
American College of Sport's Medicine 65th Annual Meeting
Minneapolis, Minnesota, United States
May 29, 2018
I recently had the privilege of attending and presenting at the American College of Sport Medicine's 65th Annual conference in Minneapolis. I presented a poster for one afternoon titled "Effects of a Musculoskeletal Injury on Rebaseline Concussion Assessment Performance." Overall I had a great poster session and was able to meet with many well-known professors in the concussion research field and have great conversations about my research. I was able to attend many informative concussion-related lectures and other poster sessions, as well as some lecture sessions that were outside my area of expertise yet interesting nonetheless, such as "How Motor Units (Really) Work." I'm glad to have attended this conference as it gave me great networking opportunities and I am excited to attend future ACSM conferences and continue learning!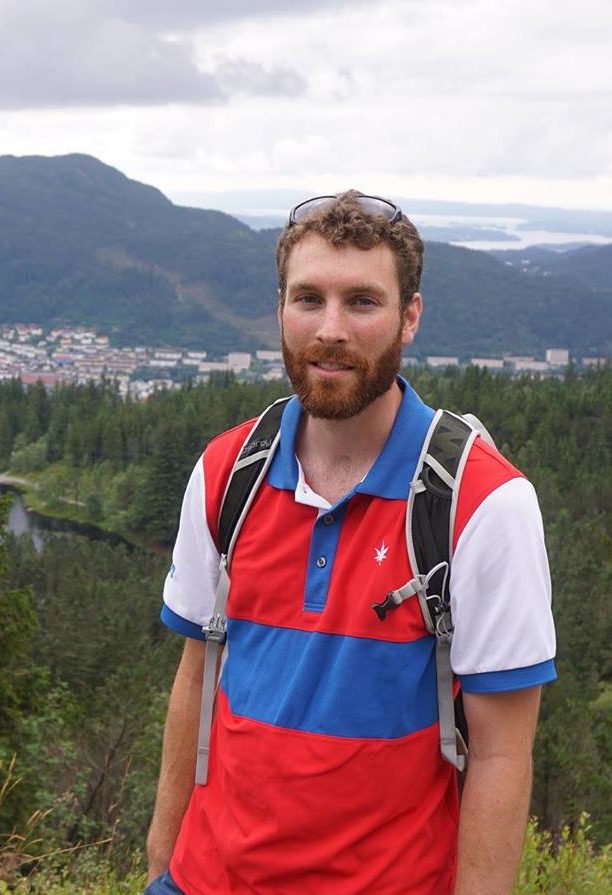 Tyler Fettrow
PROGRAM: Biomechanics & Movement Science
Dynamic Walkinng
Pensacola, Florida, United States
May 21, 2018
Dynamic Walking 2018 held in beautiful Pensacola, Florida from May 21-25, 2018 was filled with mind boggling-amounts of data, engaging discussions, and fun activities all revolving around the topic of walking. The talks and poster topics ranged from how ants navigate rough terrain, to the control system implemented in the most sophisticated bipedal robots in the world, to the methods of making animations look realistic while walking. Although my graduate work has mostly focused on how humans maintain balance during locomotion, my thoughts at the conclusion of the week were that walking is complicated. This conference provides an intimate environment to network and learn from people who are interested in similar problems, but approach the problem from different perspectives. Posters were presented throughout the whole week, so when a question arose regarding my research during a coffee break or over lunch, we could venture to the poster for a more detailed discussion. This allowed insights from senior researchers in the field in a more intimate manner, and people who otherwise may not stop by during a traditional poster session due to time constraints. The week culminated with a programming workshop. The first part of the workshop consisted of a tutorial to OpenSim, a software platform utilized by modelers in biomechanics, sparking some ideas for use of my own. The subsequent workshops were geared more towards roboticists, but nonetheless insightful. Anyone involved with research in locomotion should consider attending this conference, as it has certainly broadened my perspective on the narrow field of walking.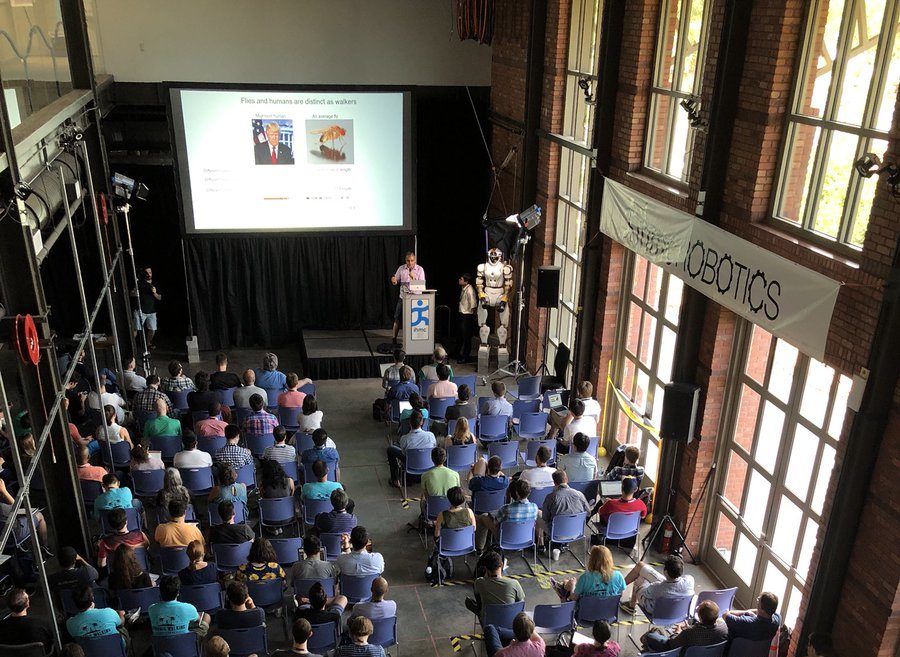 Recent Award Recipients
To date 755 graduate students have received funding from UD's Graduate and Professional Education to pursue professional development.
Danielle Riser
PROGRAM: Human Development and Family Studies
VENUE: Division for Early Childhood's 34th Annual International Conference on Young Children with Special Needs and their Families -- Orlando, FL, United States
PRESENTATION: October 23, 2018
Meng Jia
PROGRAM: Chemistry and Biochemistry
VENUE: AVS 65th International Symposium&Exhibition -- Long Beach, CA, United States
PRESENTATION: October 21, 2018
Christopher Goodwin
PROGRAM: Chemistry and Biochemistry
VENUE: AVS 65th International Symposium & Exhibition -- Long Beach, CA, United States
PRESENTATION: October 21, 2018
Danielle Civil
PROGRAM: Fashion and Apparel Studies
VENUE: 100 Years of Design Graduate Education: "Fashion and the Future of Design" -- Minneapolis, MN, United States
PRESENTATION: September 27, 2018
Patience Ankomah
PROGRAM: Fashion and Apparel Studies
VENUE: Fashion and the Future of Design Symposium -- Minneapolis, MN, United States
PRESENTATION: September 27, 2018
Ashley Paintsil
PROGRAM: Fashion and Apparel Studies
VENUE: Fashion and the Future of Design Symposium -- Newark, DE, United States
PRESENTATION: September 27, 2018
ChaCha Hudson
PROGRAM: Fashion and Apparel Studies
VENUE: Fashion and the Future of Design -- St. Paul, MN, United States
PRESENTATION: September 27, 2018
Soojin Shin
PROGRAM: Energy and Environmental Policy
VENUE: Energy Policy Research Conference -- Boise, ID, United States
PRESENTATION: September 6, 2018
Sachin Gavali
PROGRAM: Bioinformatics and Systems Biology
VENUE: ACM Conference on Bioinformatics, Computational Biology, and Health Informatics (ACM-BCB) -- Washington, DC, United States
PRESENTATION: August 29, 2018
Saleh Tamim
PROGRAM: Bioinformatics and Systems Biology
VENUE: ACM Conference on Bioinformatics, Computational Biology, and Health Informatics (ACM BCB) -- Washington DC, United States
PRESENTATION: August 29, 2018
Aaron Russell
PROGRAM: Water Science and Policy
VENUE: Royal Geographical Society - Annual International Conference -- Cardiff, United Kingdom
PRESENTATION: August 29, 2018
Leigh Andrews
PROGRAM: Psychology
VENUE: Psychological Networks Amsterdam Summer School 2018 -- Amsterdam, Netherlands
PRESENTATION: August 27, 2018
Seyedmohammad Salehi
PROGRAM: Computer Science
VENUE: IEEE Vehicular Technology Conference (VTC) -- Chicago, IL, United States
PRESENTATION: August 27, 2018
Hershal Pandya
PROGRAM: Physics
VENUE: TeV Particle Astrophysics (TeVPA) -- Berlin, Germany
PRESENTATION: August 27, 2018
Muhsiang Hsieh
PROGRAM: Civil Engineering
VENUE: 256th ACS National Meeting -- Boston, MA, United States
PRESENTATION: August 20, 2018
Lane Johnston
PROGRAM: Marine Studies
VENUE: 148th Annual Meeting of the American Fisheries Society -- Atlantic City, NJ, United States
PRESENTATION: August 19, 2018
Emily Ruhl
PROGRAM: Marine Studies
VENUE: American Fisheries Society -- Lewes, DE, United States
PRESENTATION: August 19, 2018
Thabiso Kunene
PROGRAM: Chemistry and Biochemistry
VENUE: 256th ACS National Meeting in Boston -- Boston, MA, United States
PRESENTATION: August 19, 2018
Alize Marangoz
PROGRAM: Chemistry and Biochemistry
VENUE: 256th ACS National Meeting -- Boston, MA, United States
PRESENTATION: August 19, 2018
Celia Foster
PROGRAM: Chemistry and Biochemistry
VENUE: American Chemical Society -- Boston, MA, United States
PRESENTATION: August 19, 2018
Junhui Zhou
PROGRAM: Chemistry and Biochemistry
VENUE: 2018 ACS National Meeting and Exposition in Boston -- Boston, MA, United States
PRESENTATION: August 19, 2018
Hao Guo
PROGRAM: Computer Science
VENUE: IEEE International Conference on Hot Information-Centric Networking -- Shenzhen, China
PRESENTATION: August 15, 2018
Lingyi Wu
PROGRAM: Water Science and Policy
VENUE: International Symposium on Microbial Ecology -- Leipzig, Germany
PRESENTATION: August 12, 2018
Chunlei Wang
PROGRAM: Water Science and Policy
VENUE: Goldschmidt2018 -- Boston, MA, United States
PRESENTATION: August 12, 2018