Professional Development Award
Around the World
The Professional Development Award for Graduate Students is supported by the Office of the Provost to help University of Delaware graduate students participate in significant professional conferences pertaining to their field of study. Conference travel is essential to the academic growth and development of graduate students. It affords opportunities for presentation of student work in a professional setting, as well as opportunities for networking and exposure to the latest academic research. We invite you to explore our world view and see where our students have been and where they are heading to next.
This map was added 12-15-2015 and is a growing snapshot of our recent award recipients.
In the Spotlight
Below is a sampling of the most recent award recipients.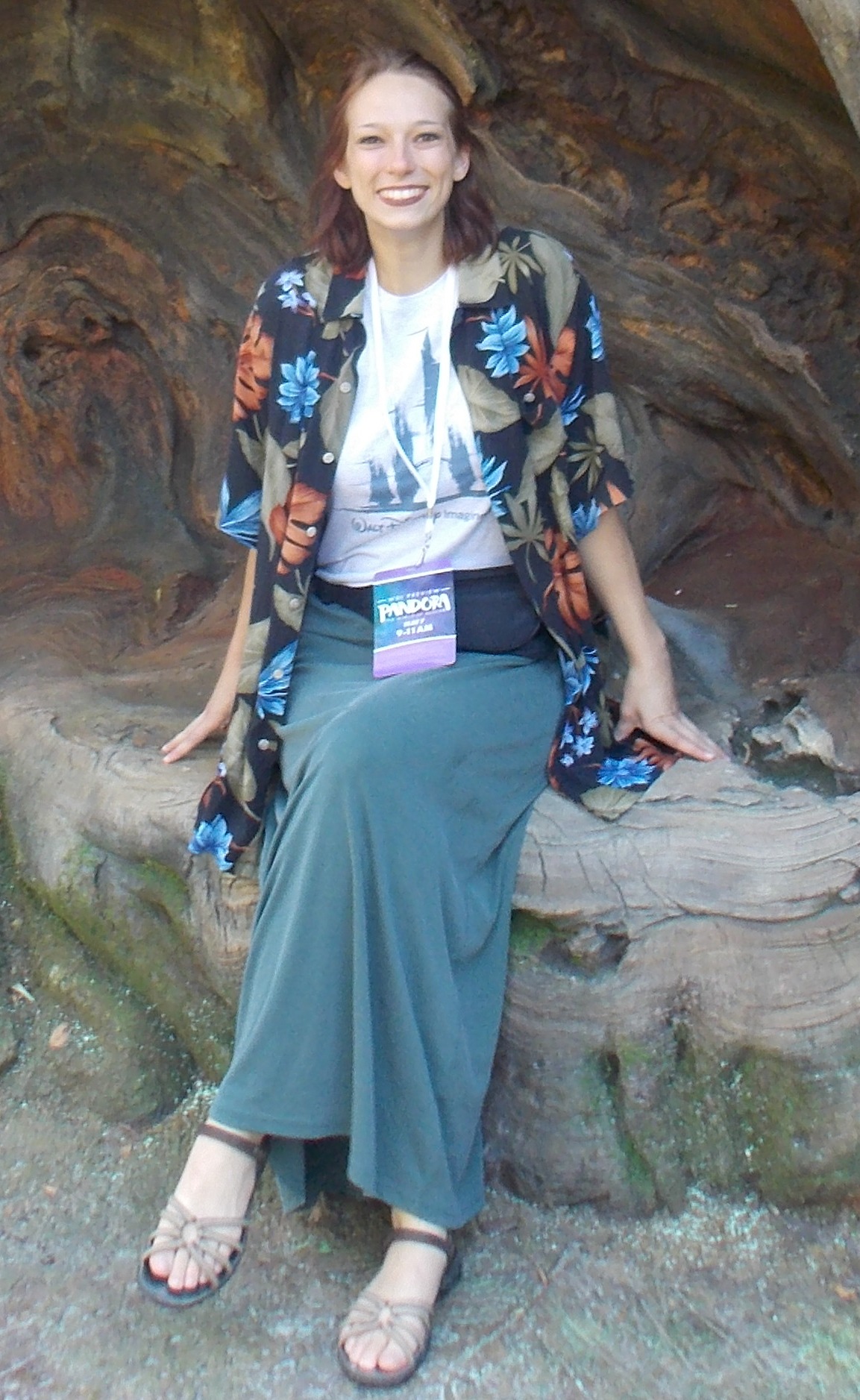 Rayna DeReus
PROGRAM: Fine Arts
The World Of Avatar WDI Preview
Orlando, Florida, United States
May 7, 2017
This past summer I was given the opportunity to work as a Walt Disney Imagineer as one of the artists sculpting the land of Pandora in Orlando. This new immersive environment is set to open this summer and a couple weeks ago I was contacted about an amazing opportunity that they wanted me to attend. They were doing a preview opening of the expansion for all the artists who had worked on the project to come together, talk about and see the finished world that had been created. As a master's student in Fine Arts I couldn't let this opportunity pass me by for my current research and future career.
I flew down to Orlando for the weekend and was able to attend the Walt Disney Imagineer Preview event. I got to talk to many amazing artists who work in the top of their fields. I was given the opportunity to speak about the work I had done there and talk to them about the process, result and being an Imagineer. I was able to network and talk to other Imagineers that worked in the different sections of artistic development that was required to bring such a huge and monumental art installation to life. It was an incredible experience to be around so many creative and professional individuals that work at the forefront of their creative fields.
I was able to attend this event because of the help that the Graduate Office at the University of Delaware gave me with receiving the professional development award. I could not have been more grateful for this experience where I was able to view the work that I had done, soon to be, on display for millions of people to see. I was given feedback, on the work I created, from other artist and was able to see how everyone's part they played came together to create a new and immersive world. This was truly a knowledgeable, emotional and worthwhile experience for my education and career that I am glad I was able to be a part of.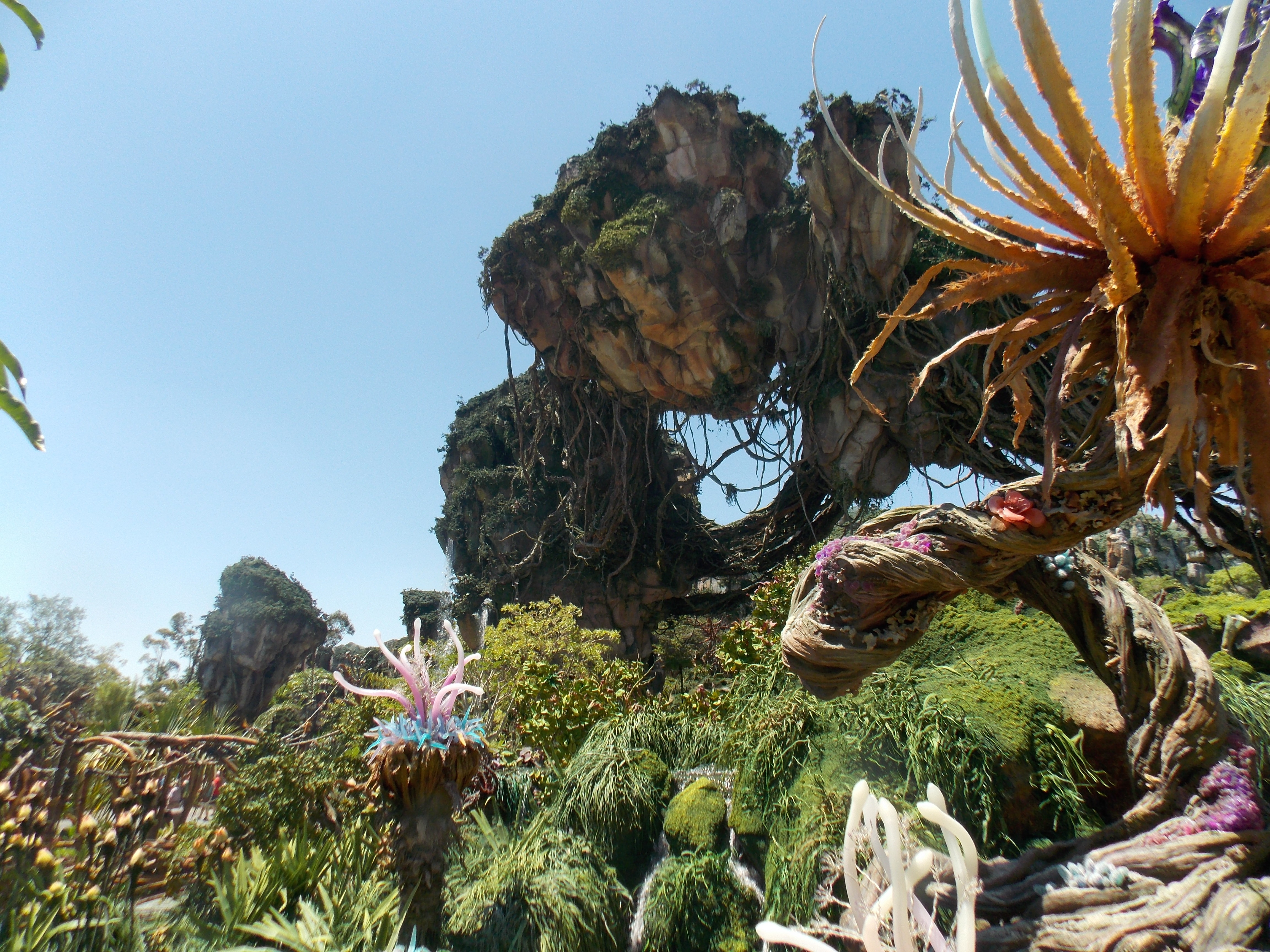 The Land of Pandora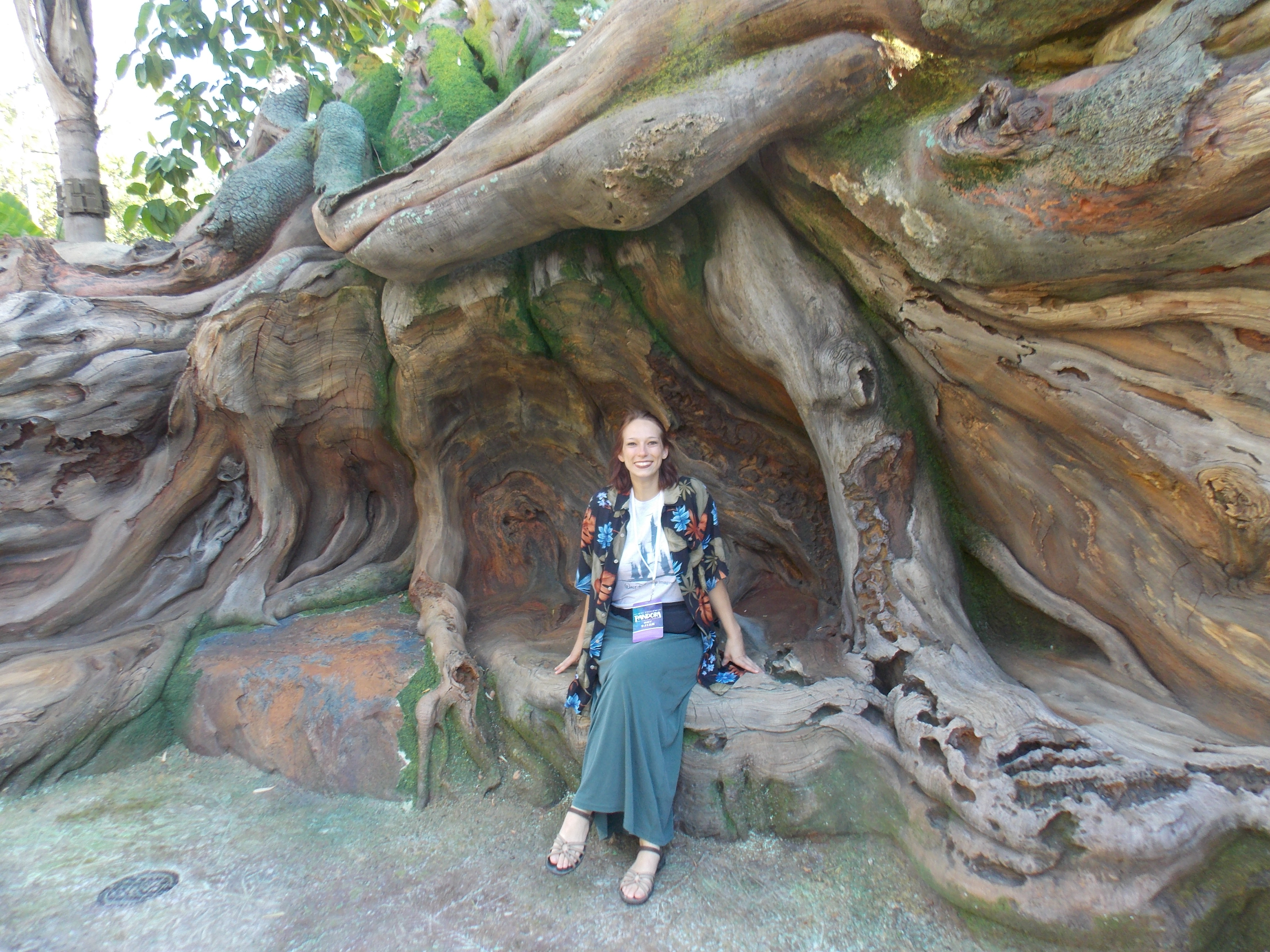 The Land of Pandora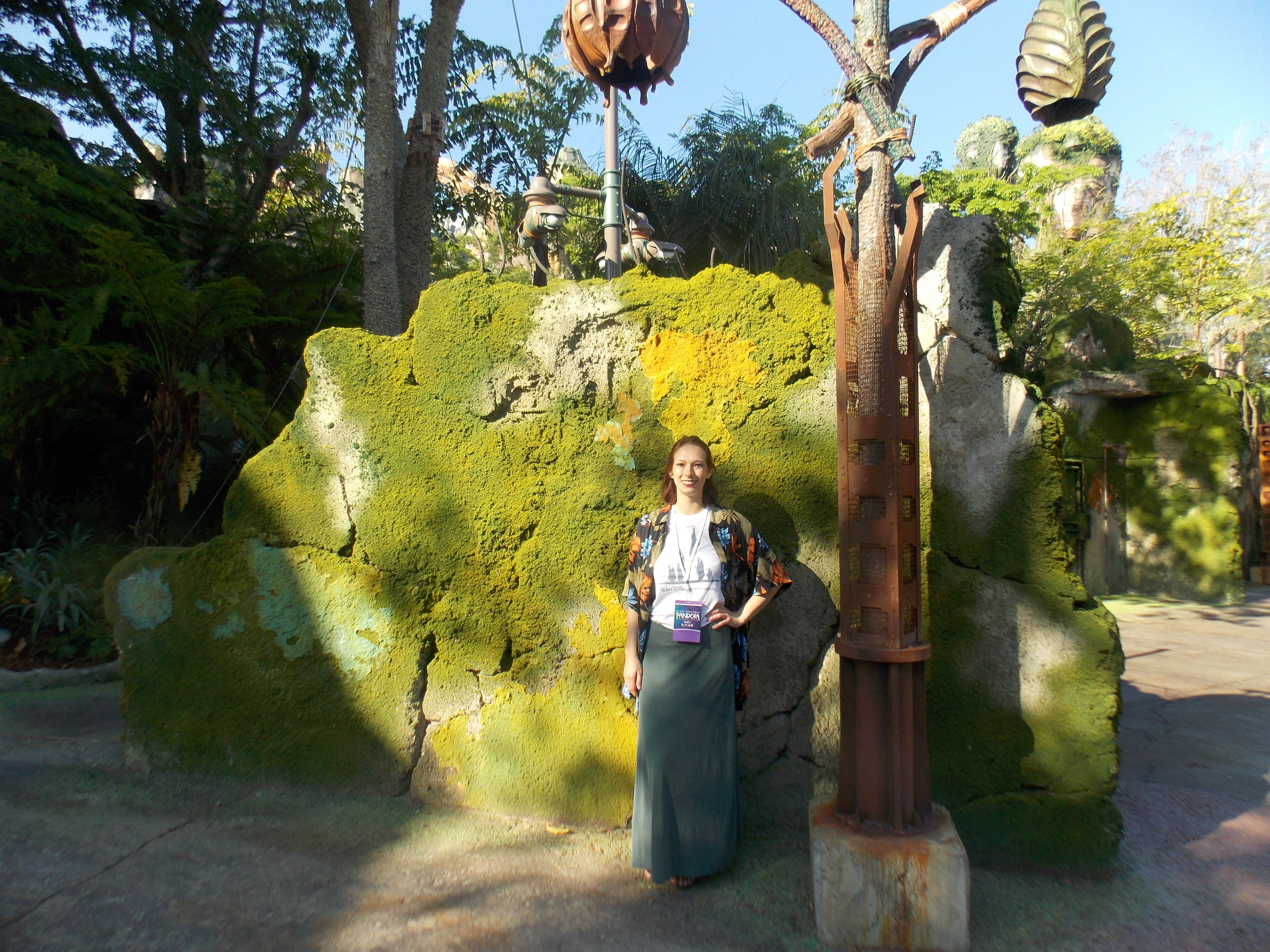 The Land of Pandora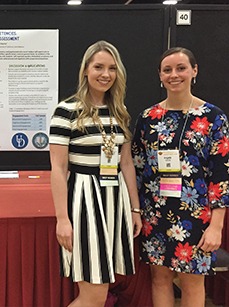 Lindsey Mantz
PROGRAM: School Psychology
National Association of School Psychologists
San Antonio, Texas, United States
February 21, 2017
Being able to attend the 2017 National Association of School Psychologists Conference in San Antonio, Texas was a phenomenal opportunity professionally. In my experience, attending conferences serves three primary purposes. First, these conferences provide an opportunity to learn about new exciting research in your field. Through learning about new studies, you gain new research ideas and new insight into your own findings. Secondly, conferences serve as a fantastic way to network and to connect with others whose research studies you have read. These conversations can serve as potential collaborations in the future. Third, attending conferences renews your passion for the field and reinvigorates you in your pursuit of developing meaningful studies.
As expected, the 2017 National Association of School Psychologists Conference provided all three of these opportunities for me. At the conference, I was fortunate enough to present a poster on my research involving the development of social-emotional competence measure. This measure was developed specifically for schools to use in assessing their students' social-emotional competence. Many of the people who stopped by my poster were school-based professionals (mostly school psychologists) who were interested in implementing the measure as a part of their school's social-emotional learning programming. Others were researchers who similarly focus on social-emotional competence in their research. Being able to connect with these individuals was a fantastic experience and propelled me to continue my research in this area. I am grateful that I had the opportunity to attend this conference and recommend all school psychologists and researchers in this field to attend!

Recent Award Recipients
To date 537 graduate students have received funding from UD's Graduate and Professional Education to pursue professional development.
Aaron Russell
PROGRAM: Water Science and Policy
VENUE: American Association of Geographers Annual Conference -- New Orleans, LA, United States
PRESENTATION: April 10, 2018
Emily Rowe
PROGRAM: Sociology
VENUE: Southern Sociological Society -- New Orleans, LA, United States
PRESENTATION: April 4, 2018
Karli Wurzelbacher
PROGRAM: Art History
VENUE: College Art Association Annual Conference -- Los Angeles, CA, United States
PRESENTATION: February 21, 2018
Jordana Woodford
PROGRAM: School Psychology
VENUE: National Association of School Psychologists (NASP) Annual Convention -- Chicago, IL, United States
PRESENTATION: February 13, 2018
Alexis Cunningham
PROGRAM: Water Science and Policy
VENUE: Social Coast Forum -- Charleston, NC, United States
PRESENTATION: February 5, 2018
Parth Patel
PROGRAM: Bioinformatics and Systems Biology
VENUE: The Plant and Animal Genome XXVI Conference -- San Diego, CA, United States
PRESENTATION: January 13, 2018
Kianoosh Yousefi
PROGRAM: Mechanical Engineering
VENUE: 56th AIAA Aerospace Sciences Meeting -- Kissimmee, FL, United States
PRESENTATION: January 8, 2018
Zachary Suriano
PROGRAM: Climatology
VENUE: 98th Annual Meeting of the American Meteorological Society: 32nd Conference on Hydrology -- Austin, TX, United States
PRESENTATION: January 7, 2018
Sushant Veer
PROGRAM: Mechanical Engineering
VENUE: IEEE Conference on Decision and Control -- Melbourne, Australia
PRESENTATION: December 12, 2017
Zhongyuan Xu
PROGRAM: Water Science and Policy
VENUE: AGU Fall Meeting -- New Orleans, LA, United States
PRESENTATION: December 11, 2017
Janice Hudson
PROGRAM: Geography
VENUE: American Geogphysical Union -- New Orleans, LA, United States
PRESENTATION: December 11, 2017
Stephen Tippett
PROGRAM: Educational Leadership
VENUE: The OBHE Global Forum 2017: The Role of Online Learning in Higher Education -- London, United Kingdom
PRESENTATION: December 11, 2017
Tara Metzger
PROGRAM: Geological Sciences
VENUE: American Geophysical Union 2017 Fall Meeting -- New Orleans, LA, United States
PRESENTATION: December 11, 2017
Kristen McCarthy
PROGRAM: Geological Sciences
VENUE: 2017 American Geophysical Union Fall Meeting -- New Orleans, LA, United States
PRESENTATION: December 11, 2017
Tobias Hasse
PROGRAM: Geological Sciences
VENUE: American Geophysical Union Fall Metting -- New Orleans, LA, United States
PRESENTATION: December 11, 2017
Yuanyuan Xu
PROGRAM: Oceanography
VENUE: 2017 AGU Fall Meeting -- New Orleans, LA, United States
PRESENTATION: December 11, 2017
Asia Dowtin
PROGRAM: Geography
VENUE: Annual Meeting of the American Geophysical Union -- Newark, DE, United States
PRESENTATION: December 11, 2017
Chen-Yuan Kao
PROGRAM: Chemical Engineering
VENUE: 59th ASH Annual Meeting & Exposition -- Atlanta, GA, United States
PRESENTATION: December 9, 2017
John Wambui
PROGRAM: Urban Affairs and Public Policy
VENUE: 2nd International Conference on Canadian, Chinese and African Sustainable Ubanization -- Yaounde, Cameroon
PRESENTATION: December 9, 2017
Bohan Zhang
PROGRAM: Electrical and Computer Engineering
VENUE: IEEE Global Communications Conference (GLOBECOM) -- , Singapore
PRESENTATION: December 4, 2017
Tyler Williamson
PROGRAM: Physics
VENUE: International Texas Symposium on Relativistic Astrophysics -- Cape Town, South Africa
PRESENTATION: December 3, 2017
Reetika Dutt
PROGRAM: Chemistry and Biochemistry
VENUE: American Society of Cell Biology (ASCB) and European Molecular Biology Organization (EMBO) Meeting -- Philadelphia, PA, United States
PRESENTATION: December 1, 2017
Robert Backer
PROGRAM: Psychology
VENUE: Real-Time Functional NeuroImaging -- Nara, Japan
PRESENTATION: November 29, 2017
John Strong
PROGRAM: Education
VENUE: Literacy Research Association 67th Annual Conference -- Tampa, FL, United States
PRESENTATION: November 29, 2017