Professional Development Award
Around the World
The Professional Development Award for Graduate Students is supported by the Office of the Provost to help University of Delaware graduate students participate in significant professional conferences pertaining to their field of study. Conference travel is essential to the academic growth and development of graduate students. It affords opportunities for presentation of student work in a professional setting, as well as opportunities for networking and exposure to the latest academic research. We invite you to explore our world view and see where our students have been and where they are heading to next.
This map was added 12-15-2015 and is a growing snapshot of our recent award recipients.
In the Spotlight
Below is a sampling of the most recent award recipients.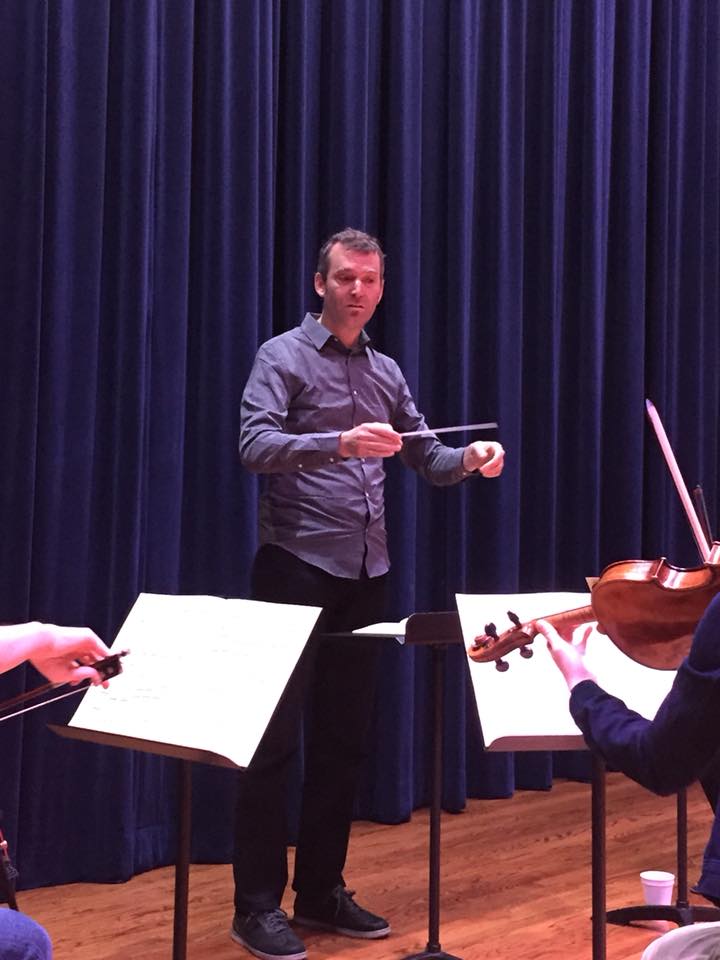 Etienne Abelin
PROGRAM: Music
ICWF – International Conducting Workshop and Festival
Dallas, Texas, United States
October 26, 2017
Larry Rachleff (Rice University) is one of the world's leading and most sought after conducting pedagogues. His diagnostic skills in terms of conducting skill, rehearsal technique, expressivity and on a level of motivation of orchestra musicians are unsurpassed. The ICWF – International Conducting Workshop & Festival seminar in Dallas, Texas gave selected conductors the opportunity to work with Professor Rachleff on three symphonies by L.v.Beethoven. I was more than excited to be selected and spend this time with colleagues, wonderful music and Mr. Rachleff. And it turned indeed out to be extraordinary: Conducting is a challenging art that demands utmost personal and musical presence and Larry Rachleff has the gift to recognize where each individual can still grow in this never-ending journey. One student learned how to speak slower and with more emotional connection, another learned to be more present with the musicians and less only focused on his musical vision, yet another learned from unconventional exercises like lying down on the floor while conducting or holding a shoe in the left hand and having a piece of paper to chew on in order to avoid a bad habit. My work centered around shaping the sound and being physically connected to the floor through my feet. All participants benefitted from Mr. Rachleff's experience with those pieces in concerts and we learned useful "fingerings" – patterns of movements for our right and left hands – and unexpected things to watch out for. Particularly remarkable is Mr. Rachleff's rare gift to bring across his very personal observations in a way that makes students feel supported at all times. The result was a sense of community of all participants with each other, the ensemble musicians and Larry Rachleff. Classes dealing with rehearsal technique, score study and career questions rounded off an unforgettable few days in Dallas.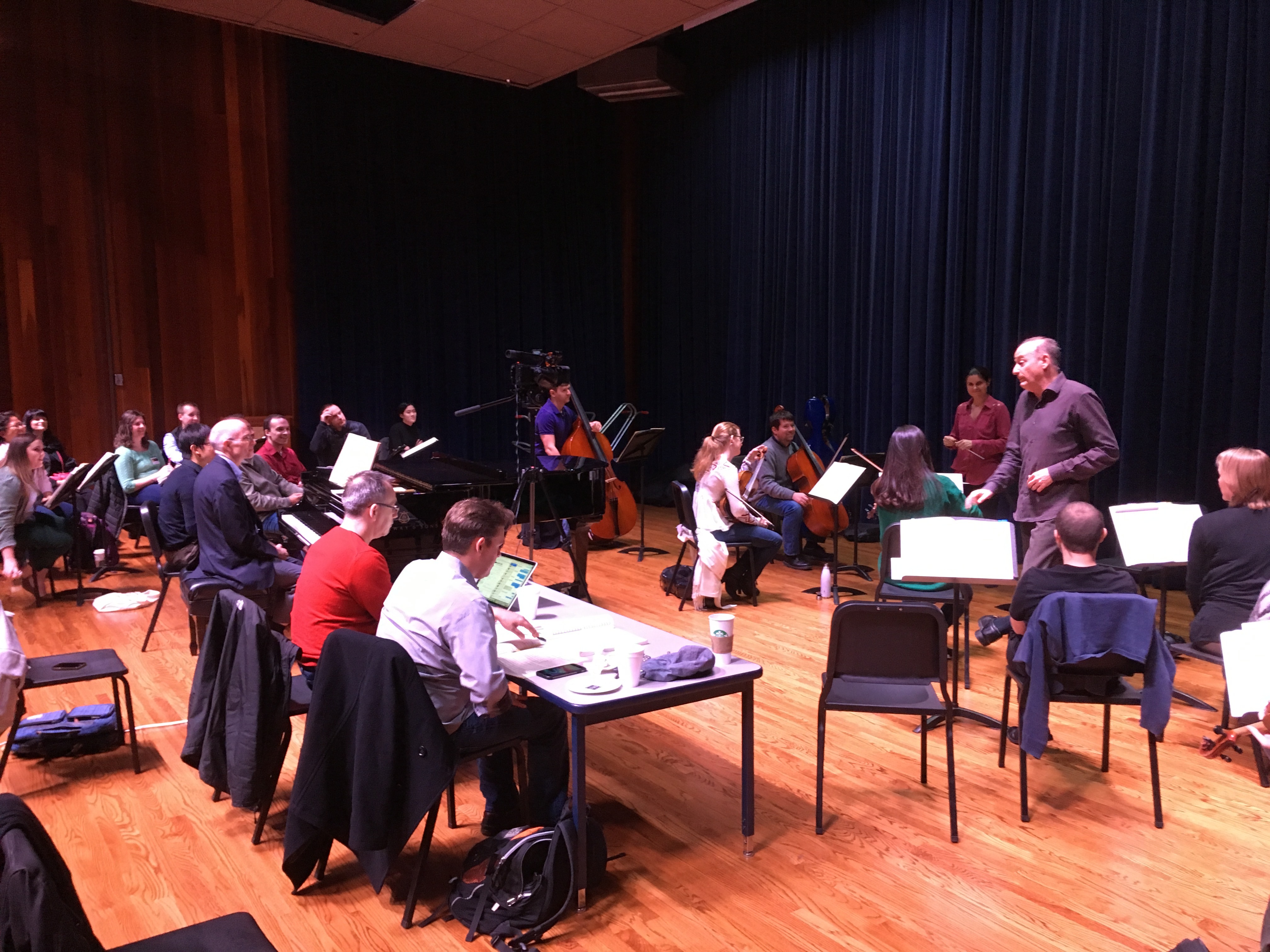 ICWF – International Conducting Workshop and Festival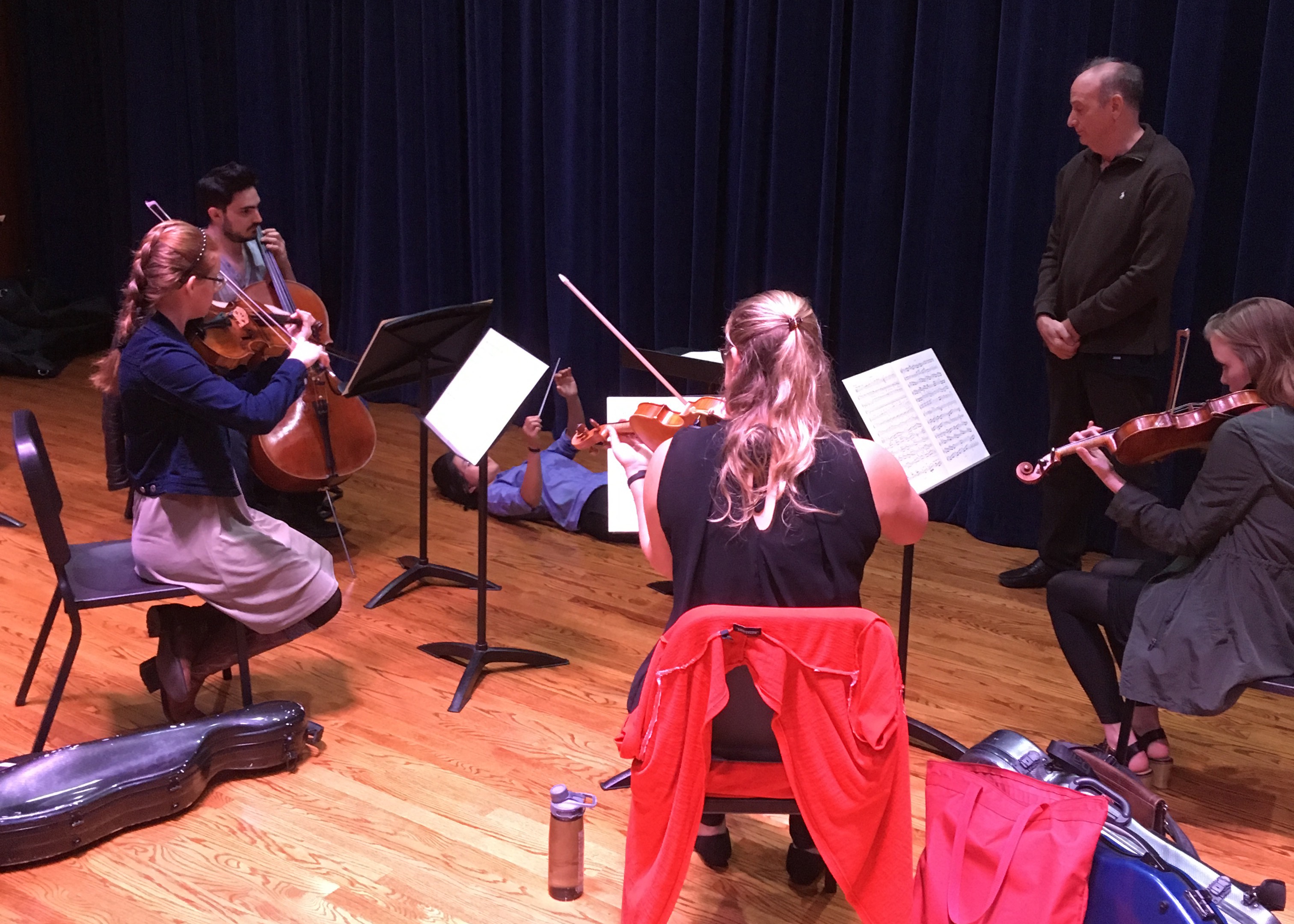 Larry Rachleff teaching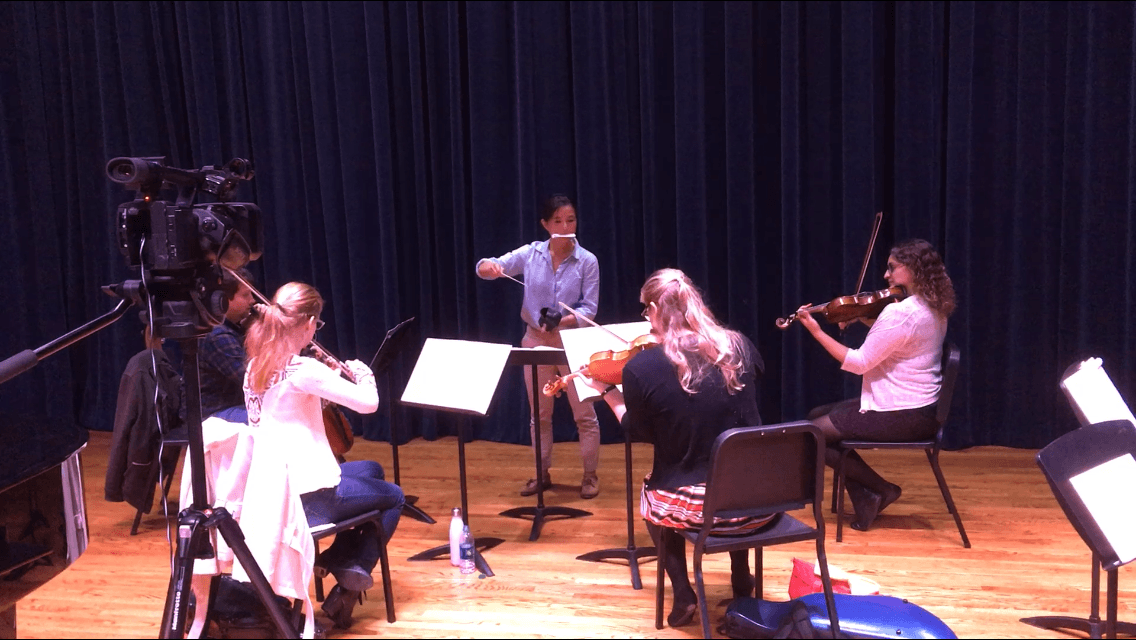 Larry Rachleff teaching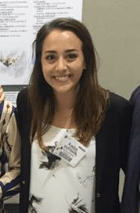 Karyn DeFranco
PROGRAM: Geological Sciences
Geological Society of America, 2017
Seattle, Washington, United States
October 22, 2017
I traveled to Seattle, WA on October 21st, 2017 to participate in the Geological Society of America's Annual Meeting. I was involved in preparing an oral presentation titled "RADIONUCLIDE PROFILES AND CARBON ACCRUAL IN PERMAFROST SOIL AT TOOLIK LAKE, ALASKA." While there I attended other presentations and interacted with several geology professionals conducting similar research to mine. These interactions provided insight into potential approaches to take in order to further my thesis work and obtain improved results. The University of Delaware Department of Geological Sciences also had a booth at the conference to encourage prospective undergraduate and graduate students to study at our university. I had the opportunity to work at the booth for several hours and got to interact with future geologists and inform them on what UD Geology has to offer.
The Conference also had several other booths, featuring other universities, publishers, professional organizations, and new technology. I was able to learn about a vast amount of resources that are available to geoscientists like myself. While there I registered to become a member of the AWG (American Women Geoscientists) Organization, which supports women in STEM by providing scholarships and mentors, as well as grant/resume building workshops. After the conference was  over on Monday, we had the opportunity to explore Seattle for a few hours. We visited the Seattle Space Needle, Chihuly Garden and Glass, and Pike's Place Market. Overall, being able to attend GSA 2017 was an amazing experience to widen my understanding in my field and interact with other geologists around the country. I would like to thank the Department of Geological Sciences and the Office of Graduate and Professional Education for providing me with the funding for my travels.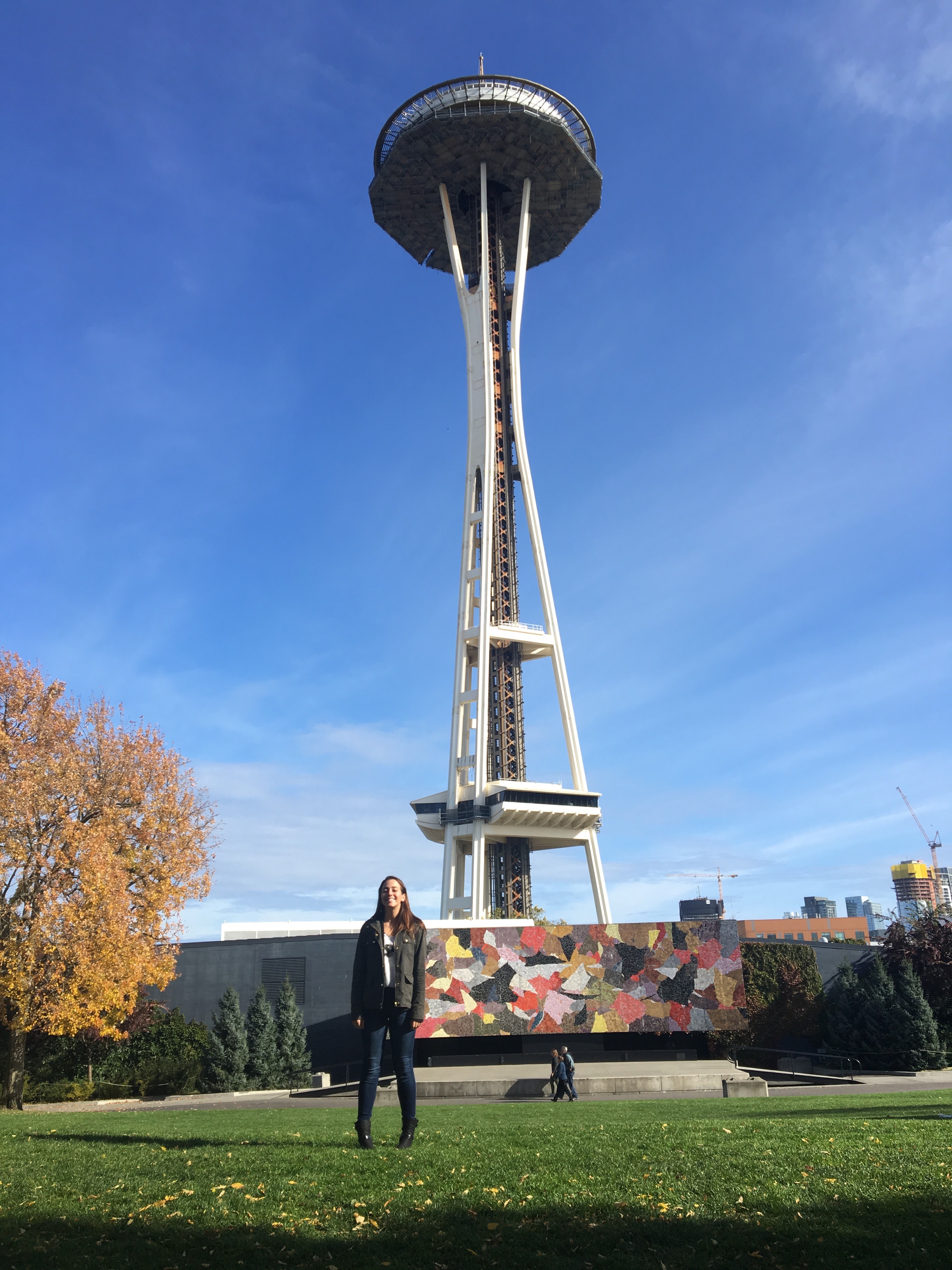 Seattle Space Needle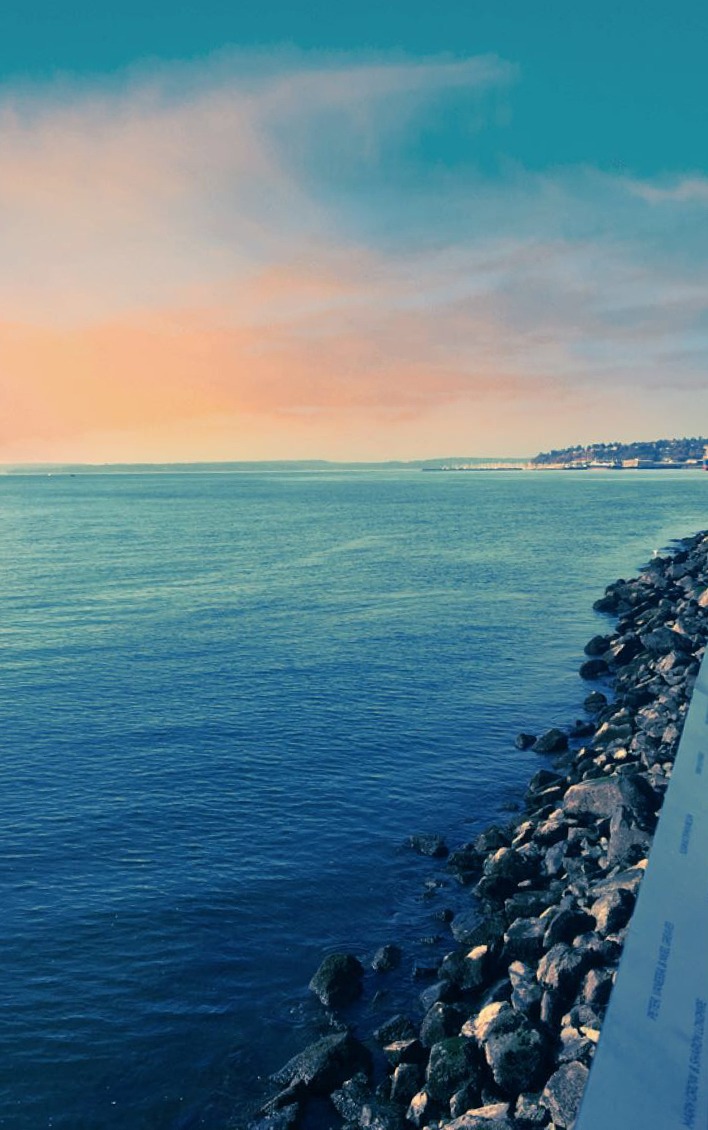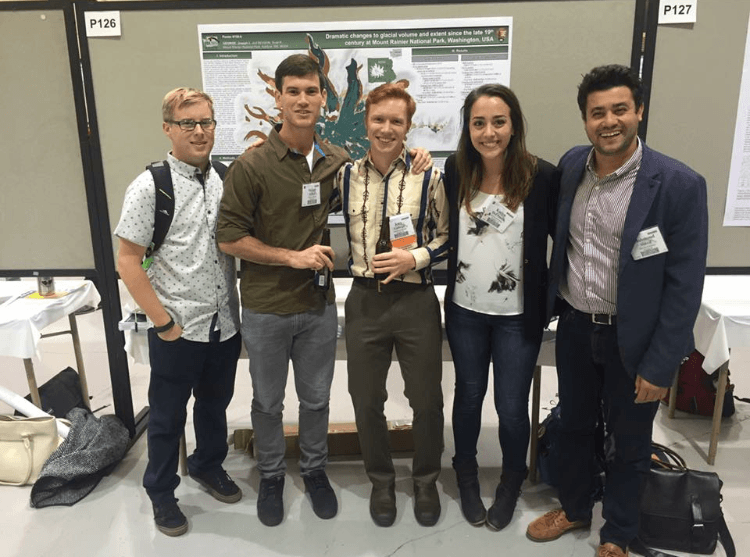 Recent Award Recipients
To date 537 graduate students have received funding from UD's Graduate and Professional Education to pursue professional development.
Aaron Russell
PROGRAM: Water Science and Policy
VENUE: American Association of Geographers Annual Conference -- New Orleans, LA, United States
PRESENTATION: April 10, 2018
Emily Rowe
PROGRAM: Sociology
VENUE: Southern Sociological Society -- New Orleans, LA, United States
PRESENTATION: April 4, 2018
Karli Wurzelbacher
PROGRAM: Art History
VENUE: College Art Association Annual Conference -- Los Angeles, CA, United States
PRESENTATION: February 21, 2018
Jordana Woodford
PROGRAM: School Psychology
VENUE: National Association of School Psychologists (NASP) Annual Convention -- Chicago, IL, United States
PRESENTATION: February 13, 2018
Alexis Cunningham
PROGRAM: Water Science and Policy
VENUE: Social Coast Forum -- Charleston, NC, United States
PRESENTATION: February 5, 2018
Parth Patel
PROGRAM: Bioinformatics and Systems Biology
VENUE: The Plant and Animal Genome XXVI Conference -- San Diego, CA, United States
PRESENTATION: January 13, 2018
Kianoosh Yousefi
PROGRAM: Mechanical Engineering
VENUE: 56th AIAA Aerospace Sciences Meeting -- Kissimmee, FL, United States
PRESENTATION: January 8, 2018
Zachary Suriano
PROGRAM: Climatology
VENUE: 98th Annual Meeting of the American Meteorological Society: 32nd Conference on Hydrology -- Austin, TX, United States
PRESENTATION: January 7, 2018
Sushant Veer
PROGRAM: Mechanical Engineering
VENUE: IEEE Conference on Decision and Control -- Melbourne, Australia
PRESENTATION: December 12, 2017
Zhongyuan Xu
PROGRAM: Water Science and Policy
VENUE: AGU Fall Meeting -- New Orleans, LA, United States
PRESENTATION: December 11, 2017
Janice Hudson
PROGRAM: Geography
VENUE: American Geogphysical Union -- New Orleans, LA, United States
PRESENTATION: December 11, 2017
Stephen Tippett
PROGRAM: Educational Leadership
VENUE: The OBHE Global Forum 2017: The Role of Online Learning in Higher Education -- London, United Kingdom
PRESENTATION: December 11, 2017
Tara Metzger
PROGRAM: Geological Sciences
VENUE: American Geophysical Union 2017 Fall Meeting -- New Orleans, LA, United States
PRESENTATION: December 11, 2017
Kristen McCarthy
PROGRAM: Geological Sciences
VENUE: 2017 American Geophysical Union Fall Meeting -- New Orleans, LA, United States
PRESENTATION: December 11, 2017
Tobias Hasse
PROGRAM: Geological Sciences
VENUE: American Geophysical Union Fall Metting -- New Orleans, LA, United States
PRESENTATION: December 11, 2017
Yuanyuan Xu
PROGRAM: Oceanography
VENUE: 2017 AGU Fall Meeting -- New Orleans, LA, United States
PRESENTATION: December 11, 2017
Asia Dowtin
PROGRAM: Geography
VENUE: Annual Meeting of the American Geophysical Union -- Newark, DE, United States
PRESENTATION: December 11, 2017
Chen-Yuan Kao
PROGRAM: Chemical Engineering
VENUE: 59th ASH Annual Meeting & Exposition -- Atlanta, GA, United States
PRESENTATION: December 9, 2017
John Wambui
PROGRAM: Urban Affairs and Public Policy
VENUE: 2nd International Conference on Canadian, Chinese and African Sustainable Ubanization -- Yaounde, Cameroon
PRESENTATION: December 9, 2017
Bohan Zhang
PROGRAM: Electrical and Computer Engineering
VENUE: IEEE Global Communications Conference (GLOBECOM) -- , Singapore
PRESENTATION: December 4, 2017
Tyler Williamson
PROGRAM: Physics
VENUE: International Texas Symposium on Relativistic Astrophysics -- Cape Town, South Africa
PRESENTATION: December 3, 2017
Reetika Dutt
PROGRAM: Chemistry and Biochemistry
VENUE: American Society of Cell Biology (ASCB) and European Molecular Biology Organization (EMBO) Meeting -- Philadelphia, PA, United States
PRESENTATION: December 1, 2017
Robert Backer
PROGRAM: Psychology
VENUE: Real-Time Functional NeuroImaging -- Nara, Japan
PRESENTATION: November 29, 2017
John Strong
PROGRAM: Education
VENUE: Literacy Research Association 67th Annual Conference -- Tampa, FL, United States
PRESENTATION: November 29, 2017