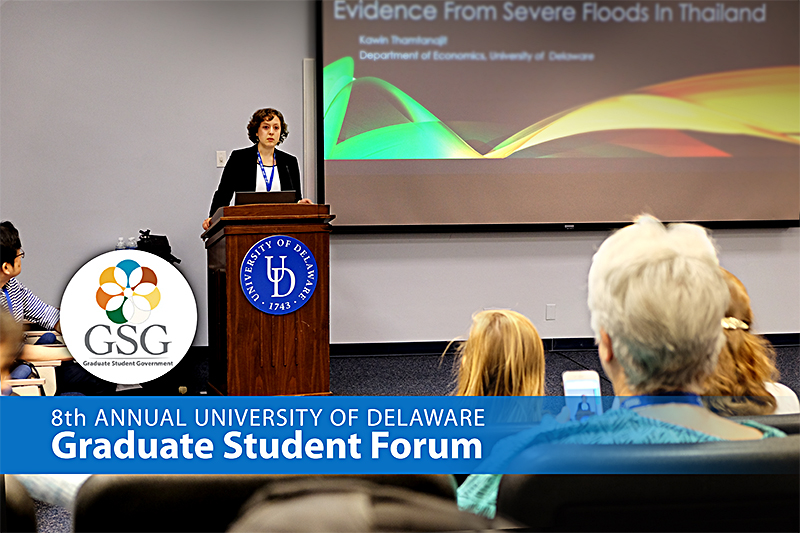 The Eighth Annual Graduate Students' Forum will be held from 8:30 a.m.-6 p.m., Friday, April 20, at Clayton Hall. We look forward to an exciting day of presentations and poster sessions showcasing the current research of UD graduate students across the disciplines. Sponsored by the Graduate Student Government (GSG) in partnership with the Office of Graduate and Professional Education, this forum is an opportunity to learn more about the work that is being undertaken by graduate students at UD. Join us for a single session. Or better yet, spend the day with us!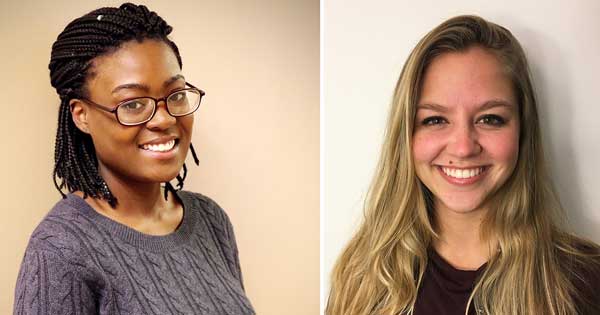 POSTED: April 13, 2018
Two SOE graduate students receive competitive minority scholarships
POSTED: April 12, 2018
CADRE Fellow Jenifer Hummer will broaden instructional math research
Events

Follow us on Twitter
Graduate Opportunities
From the symposium invitations to call for papers, we invite you to discover the many graduate opportunities available.
Explore our programs list, by college, at right or use the search below to narrow our offerings.
Graduate Funding Opportunities
The Office of Graduate and Professional Education is committed to facilitating funding and fellowships for the graduate student body. These opportunities, available through university lines, as well as through external foundations and institutions, provide students with vital sources of support in their master's and doctoral programs. Moreover, fellowships and awards further professional development by funding conference presentations, while expanding horizons through national and international research and travel. In recent years, our graduate students have been awarded a number of nationally and internationally prestigious fellowships. The Office of Graduate and Professional Education works to support and heighten the visibility of our graduate students' world-class research and scholarship.