Events
On Twitter
June 29, 2015 2:29am
RT @GHW55: @UDGradStudents; Terry receives 2015 Wilbur Owen Sypherd Dissertation Prize in Humanities http://t.co/I0jZ8GeGPp http://t.co/l3…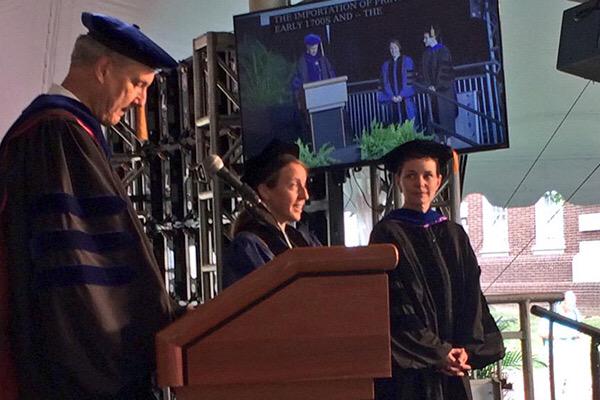 UD currently offers 67 doctoral, 133 master's degree programs, 13 dual degrees, 13 interdisciplinary programs, 2 on-line programs, and 23 certificate programs across its seven colleges and more than 75 research centers and institutes. Many of these programs are regarded among the very best in the nation. UD is one of the top 100 institutions for federal obligations in science and engineering and interdisciplinary initiatives in energy science and policy, the environment, and in human health.
Explore our programs list, by college, at right or use the search below to narrow our offerings.
New Graduate Student Orientation
The Graduate and Professional Education staff is pleased to welcome you to the University of Delaware! Our primary goal is to provide you and your family with the information and tools you need to explore UD's offerings, access important resources, learn about a wide range of activities and programs, and discover what it means to be a "Fightin' Blue Hen."
We look forward to meeting you soon!