This award recognizes the outstanding mutually beneficial exchange of knowledge and resources between UD's Division of Professional and Continuing Studies and Alfred Lerner College of Business and Economics and Christiana Care Health System (CCHS) in providing this customized executive education program….
The Department of Biomedical Engineering at the University of Delaware hosted the inaugural Mid-Atlantic BME Grad Fair on Nov. 14 in the Interdisciplinary Science and Engineering Laboratory.
A new study by researchers including UD's Mark Warner finds that fat makes coral fit to cope with climate change. The researchers reported their findings in the Proceedings of the Royal Society B: Biological Sciences.
Events
Follow us on Twitter
November 19, 2015 2:49am
#udgradstudents A special thumbs up for UD's new president. https://t.co/25Gt561tyy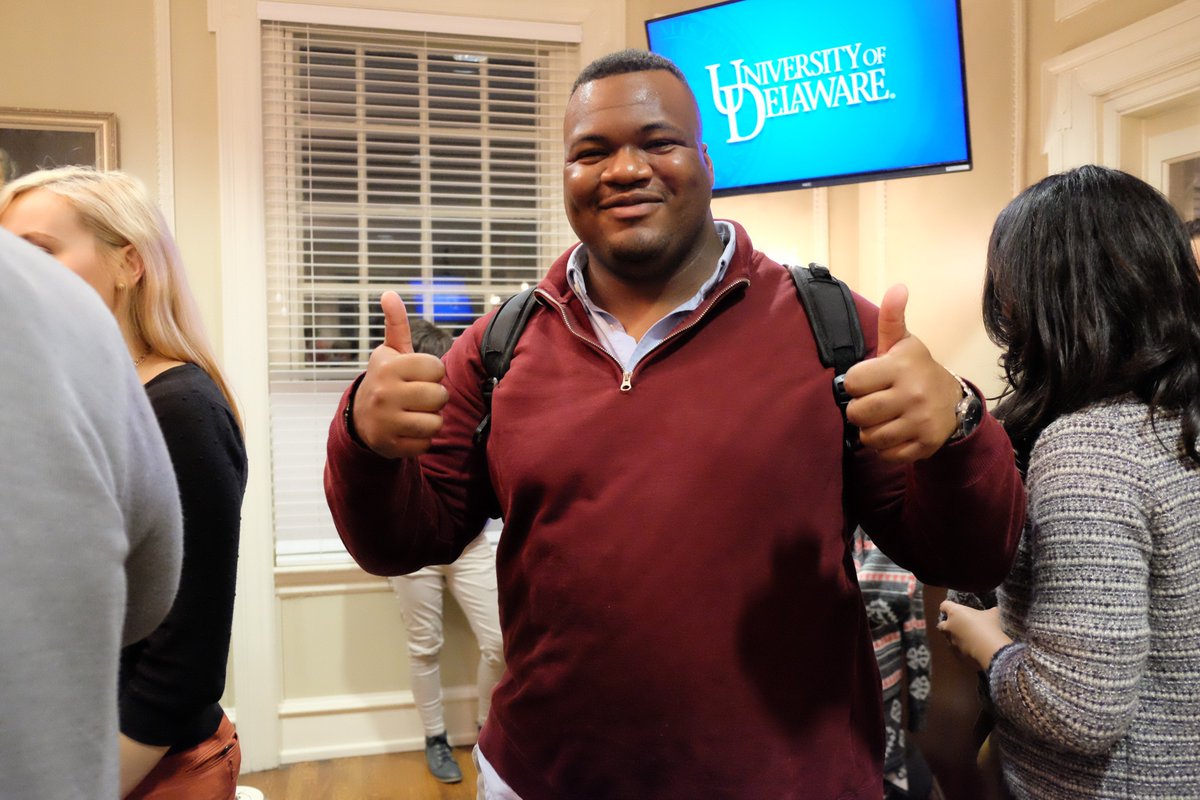 November 19, 2015 2:47am
#udgradstudents All hands up for the new president! https://t.co/iSwDb7kk2N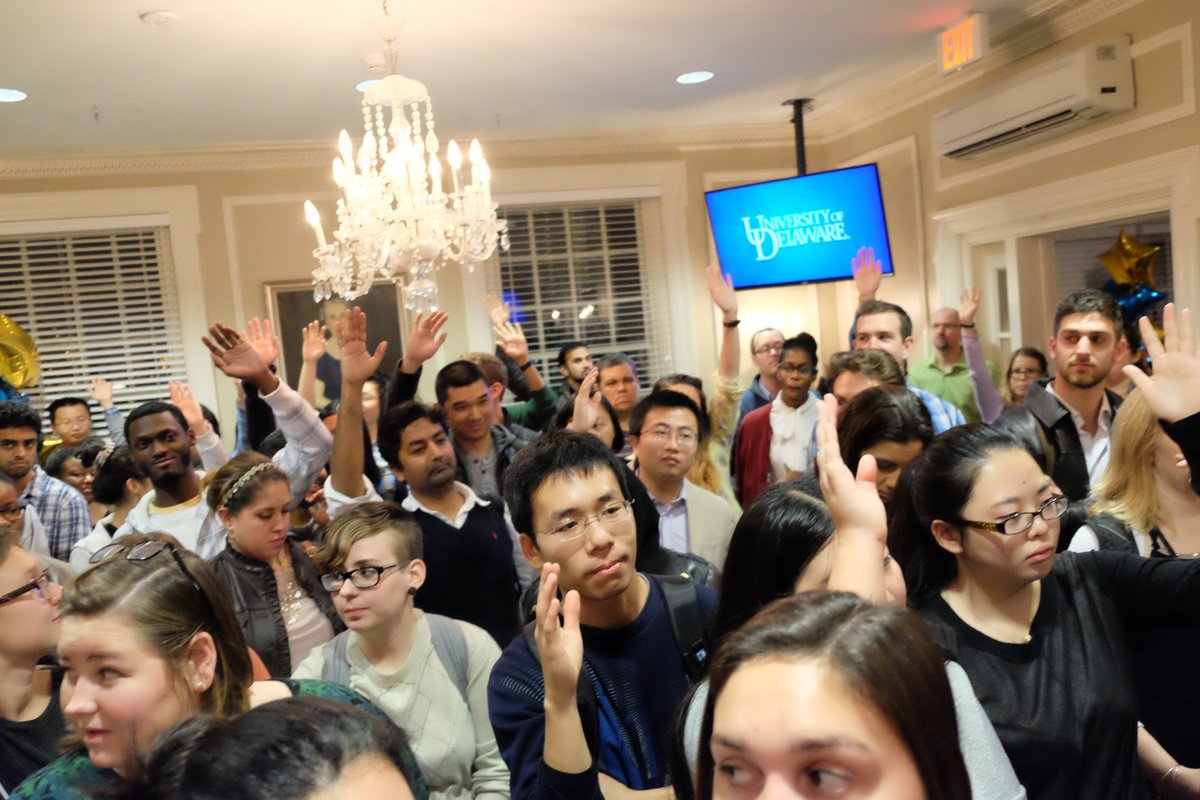 November 19, 2015 2:45am
#udgradstudents What a great turn out last night. Way to go showing our Graduate Blue Hen Pride! https://t.co/XSzYuqG9xf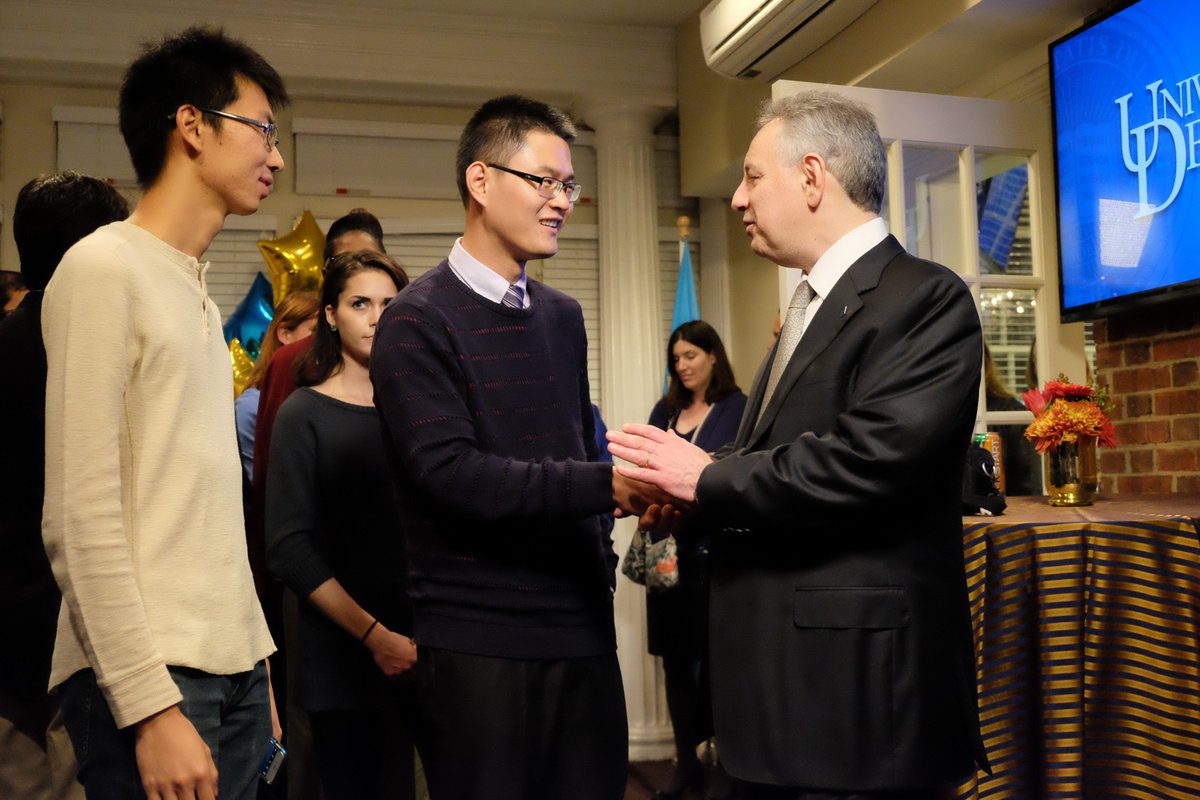 Graduate Opportunities
From symposium invitations to call for papers, we invite you to discover the many graduate opportunities available.
UD currently offers 67 doctoral, 133 master's degree programs, 12 dual degrees, 13 interdisciplinary programs, 5 on-line programs, and 22 certificate programs across its seven colleges and more than 75 research centers and institutes. Many of these programs are regarded among the very best in the nation. UD is one of the top 100 institutions for federal obligations in science and engineering and interdisciplinary initiatives in energy science and policy, the environment, and in human health.
Explore our programs list, by college, at right or use the search below to narrow our offerings.
Graduate Funding Opportunities
The Office of Graduate and Professional Education is committed to facilitating funding and fellowships for the graduate student body. These opportunities, available through university lines, as well as through external foundations and institutions, provide students with vital sources of support in their master's and doctoral programs. Moreover, fellowships and awards further professional development by funding conference presentations, while expanding horizons through national and international research and travel. In recent years, our graduate students have been awarded a number of nationally and internationally prestigious fellowships. The Office of Graduate and Professional Education works to support and heighten the visibility of our graduate students' world-class research and scholarship.